Spin – The cycling Festival lands in Manchester next month.
Visitors can expect a jam-packed programme of features, speakers and personalities from the world of cycling including cycling celebrities, championship winners, record holders, writers, experts and campaigners.
Cycling fans coming to the Victoria Warehouse from 6-8 May will have the chance to see an eclectic mix talks, demonstrations and discussions. On Friday architect Sam Martin discusses the future of cycling infrastructures in cities like Manchester and shows plans for an ambitious cycling scheme dubbed 'Sky-cycle' designed for London.
A panel discussion will take place on 'The Future of Cycling In Manchester', chaired by Guardian North editor Helen Pidd, presented by Cycling Plus editor, Rob Spedding whom will discuss the 2016 Bike of the Year. Visitors will be encouraged to participate in the debate and fire questions to the panel.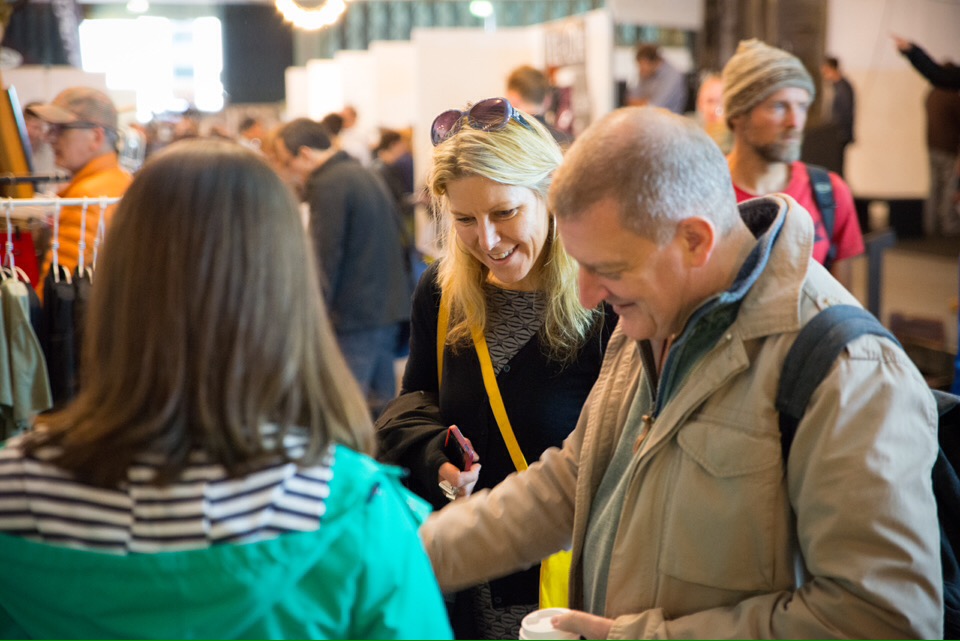 BBC BeSpoke presenter OJ Borg, renowned for his insightful and entertaining interviews with professional cyclists hosts 'The Summit' on Saturday and Sunday. Saturday kicks off with a free 'yoga for cyclists' session with Marie Harris. There is also an inspirational talk by a group of successful female cycling entrepreneurs including Anna Glowinski and Alicia Bamford, who will offer tips on taking the first steps into business.
Boneshaker magazine journalist and author, Jet Mcdonald, who recently completed an epic 4,000 mile journey from Bristol to the southern tip of India talks about his book, 'Mind is the Ride'. Pascal Mageren flies in from France to present 'Velosphe', his book on contemporary cycling culture.
'Flying Scotsman' former world hour record holder and world individual pursuit champion Graeme Obree discusses his recent attempt to break the 'Human Powered Vehicle' record featured in his new feature film 'Battle Mountain' and Max Seabrook drops by to talk all things Cycle-Hack.
Sunday starts with a caffeinated chat from Cup North's Hannah Davies and Ricardo Gandara. The creator of one of the biggest cycling forums in the world 'LFGSS' (London Fixed Gear & Single Speed), David Kitchen, heads to The Summit to discuss cycling subcultures and tribes within the community and Steven Rittey from Sports Tours International will talk about a new approach to cycle touring.
Spin also welcomes cycling legends Brian Robinson and Mandy Jones who will be chatting about their historic race wins. Brian was a road bike racer in the 50s and early 60s and the first Briton to finish the Tour de France and the first to win a Tour stage. Mandy won the women's world race championship in 1982 as well as many other road cycling triumphs. And to round off the weekend British Cycling Olympic champion, Joanna Rowsell is in conversation with Michelle Arthurs-Brennan, editor of Total Women's Cycling.
Show director and founder Alex Daw said:
"We're pleased with the line-up for The Summit at Spin. With the launch in Manchester it was important we present an eclectic and accessible group of experts and sporting greats to truly reflects the world of cycling culture today! All the talks are worth the entry price alone and really shouldn't be missed. We're incredibly excited to have Olympic champion Joanna Rowsell join us and look forward to her giving our audience an insight into what it takes to be a world-class athlete and stay at the top of your game."
Tickets are priced at £13 for an adult and £6 for a teen (12-17 years). Children under 12 are admitted for free. Adult weekend tickets are £21. For more information or to book visit www.spin-manchester.com or call 0871 297 0202. SPIN is from 5-8pm on the Friday, and 10am – 5pm on Saturday and Sunday.