Sea Life Manchester have launched brand new exhibition Octopus Hideout and Giant Pacific Octopus, Hank, is already swimming in the limelight!
Families queued up in anticipation to be the first to meet Hank and his fascinating multi-legged cousins at the family favourite Manchester attraction.
The mesmerising octopus-themed enclosure provides a real insight into the lives and unique habits of these incredible cephalopods; whether it's seeing them blend perfectly into their environment, fit into spaces as small as a ten pence piece or swim soothingly in the water.
With specially designed tanks, brightly coloured and reminiscent of the psychedelic 60s, visitors can test their own wits with challenging puzzles and interactive features, illustrating the unique talents of the octopus family.
Pride of place is given to perhaps the brainiest of them all; Hank.
One of the biggest octopus species in the world, the Giant Pacific Octopus can weigh up to 50 kilograms and can grow to a huge five metres in length! In addition to its jaw-dropping size, these invertebrates are unbelievably smart; solving mazes and opening jars, disguising themselves along the way by matching their skin to the colour, pattern and texture of the environment surrounding them. They can even grow spikes in a fraction of a second!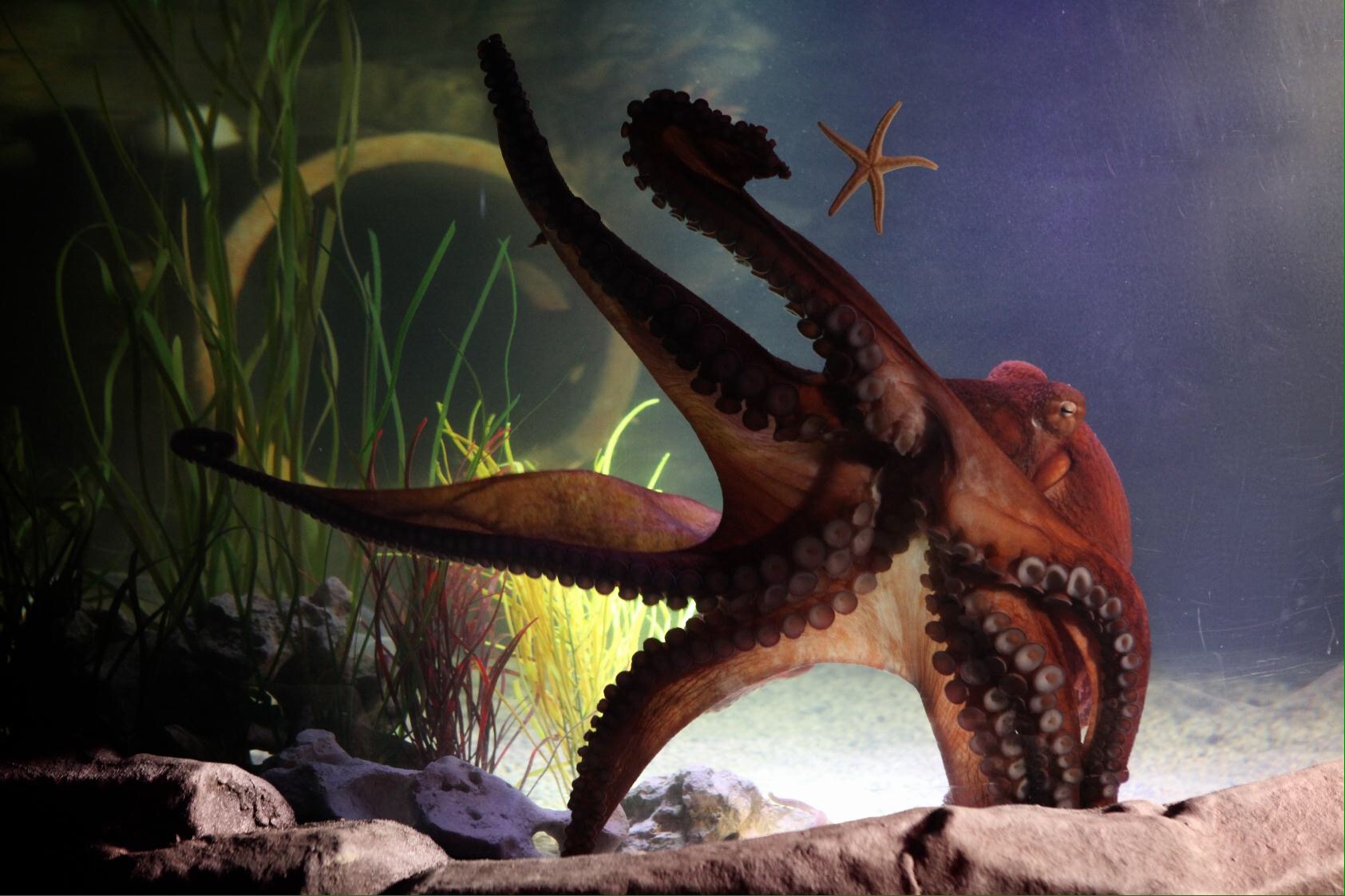 Alongside Hank, Octopus Hideout houses the jet-propelled, gas-fuelled prehistoric nautilus; a primitive octopus in a spiral shell that uses its own bodily gases to propel itself around! Visitors will also not want to miss the cuttlefish, a captivating type of mollusc which can change colour to give itself the perfect camouflage against any background or the teeny tiny Atlantic Long Arm Octopus, a small sea creature with arms longer than its 90 millimetre body!
James Thomas, General Manager at SEA LIFE Manchester commented: "Octopus Hideout is a fantastic new addition to the attraction and Hank and his cousins have already settled in really well.
"It was brilliant seeing how popular the new exhibition was on the first day and watching visitors' reactions as they marvelled at these unique and incredible sea creatures.