If you are new to watching birds in their natural habitat, this article might help you learn more about this pastime. There are literally thousands of people who engage in this activity every year, and let's face it, Britain has one of the most wonderful faunas in the world. That makes it the perfect place for birdwatchers.
Even before buying your first equipment, we recommend doing a bit of research on the topic. You can start by reading the info available at the RSPB website, The Royal Society for the Protection of Birds. This registered charity is headquartered in Britain and has a long history of protecting species that might have become extinct if it weren't for its efforts. Because it is sustained by donors, you may even have to consider contributing some money to the cause.
The site has an extensive guide on birdwatching, in general, but there's also a page that details the birder's code. There is even a section dedicated to disabled bird watchers and how they can make the most of the activity without too much effort.
Birdwatching is incredibly relaxing, so why not take a break from the hustle and bustle and connect with nature? We've put together a list of some of the best birdwatching spots in the country. Check it out below.
Exe estuary, Devon
This spot is particularly popular from November to February. It is the home of approximately 25,000 wintering birds, which means that you will be able to enjoy the sight of a wide array of species. You can board a cruise departing from Exmouth or Starcross and do all of the birding you wish. Usually, such a cruise lasts for 3 to 4 hours.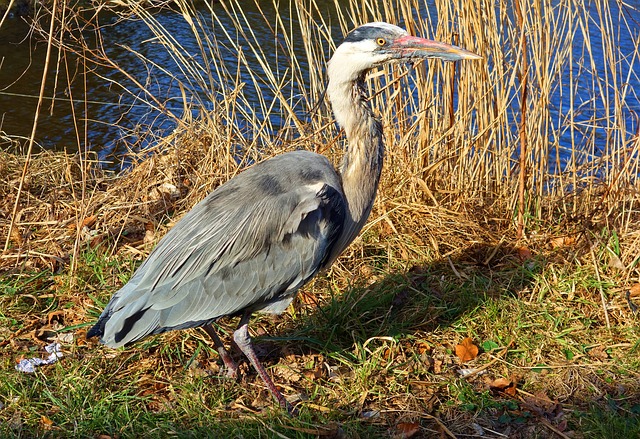 If you have time off from April to October, you may have to consider this spot. It's the home of more than enough seabirds, but it's also rich in spring, as well as autumn migrants. Various birders recommend avoiding the month of October, as the site might get overly crowded.

Minsmere, Suffolk
The showpiece reserve made available by the formerly mentioned RSPB is located at Minsmere. In the area, you can take a peek at the behavior of species such as marsh harriers and bitterns, but there are also several types of breeding birds that can be seen in this place.
Loch Garten, Scottish Highlands
If you are fascinated by the osprey, also known as sea or river hawks, this is one destination you do not want to miss out on. The site has had over three million visitors ever since the operation belonging to the RSPB was opened. Given the location's proximity to the Abernethy Forest, you'll also have the chance to sight the capercaillie, one of the largest game birds that can be found in the country.
Farne Island, Northumberland
If what you like most is going birdwatching in the summer, perhaps you should consider this destination. The best months to look at seabird colonies are from May to July, so you won't feel too chilly while you are out and about. The area doesn't lack entertainment opportunities, either, which is a plus. So grab some good Kingear binoculars and get birdwatching today!