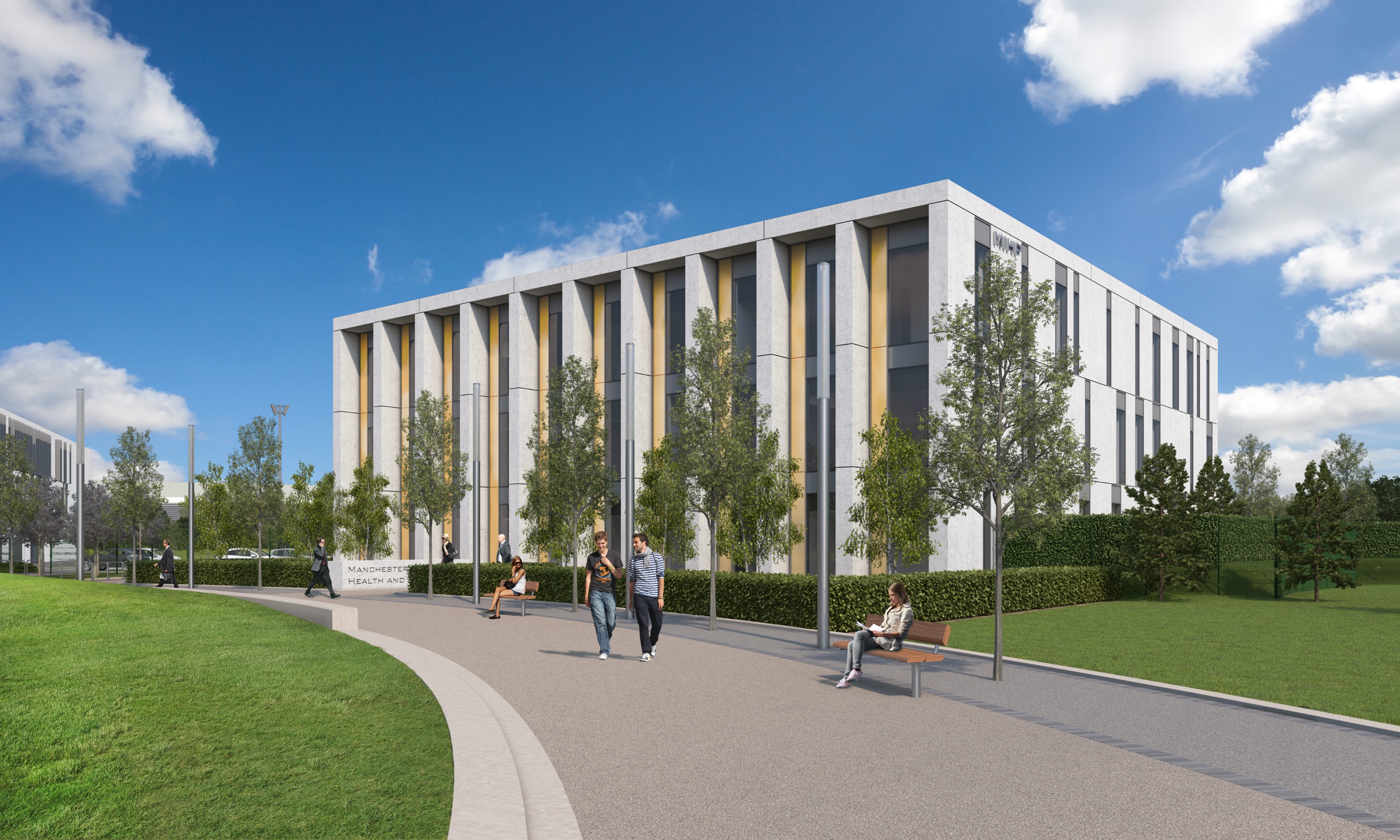 Planning permission has been granted for a new sports health and science research facility in Manchester, the first of its kind in the UK.
The Manchester Institute of Health and Performance (MIHP), a significant component of the second phase of the Beswick Community Hub project, will be a multi-disciplinary diagnostic, education, research and development facility, and will be located in the Etihad Campus, adjacent to the recently opened City Football Academy.
The institute is the result of five years of planning and research by a partnership team made up of Manchester City Council, City Football Group and Sport England.
MIHP will be operated by HCA, the private healthcare company which manages facilities across the UK, including: 52 Alderley Road in Wilmslow, The Christie Clinic at Withington's Christie Hospital and The ISEH in London – one of only nine IOC research centres worldwide specialising in the prevention of injury and protection of athlete health.
MIHP will deliver programmes for the local community as well as for elite athletes and will be supported and delivered by a team of highly skilled and specialised doctors, sports injury specialists, nurses, physiotherapists and healthcare researchers.
From a professional sport perspective, MIHP has been designed to deepen collaboration and best practice across sports disciplines, to enhance physical performance and to provide continued sport development programmes for elite athletes and the sports science and health practitioners that support them.
Top teams will collaborate with and benefit from MIHP, including Manchester City Football Club, Manchester City Women's Football Club, British Cycling, GB Disability swimming and GB Taekwondo, which are part of an ever-growing group of elite athletes based in East Manchester.
The English Institute of Sport, which provides services to Manchester's elite athletes will operate from MIHP and other athletes performing at the highest level of their sport will benefit from the cutting edge research and diagnostic capability of the centre.
MIHP will also have a clear public health agenda, helping to investigate health and fitness within the general population as part of the city's Public Health Strategy.
Key areas of work include collaborative research exploring heart disease and obesity with local Universities, as well as a facility for the general public affected by, but not limited to, sports-related injuries.
With planning permission now in place, preparatory work is starting on site and MIHP is scheduled to open in early 2016.