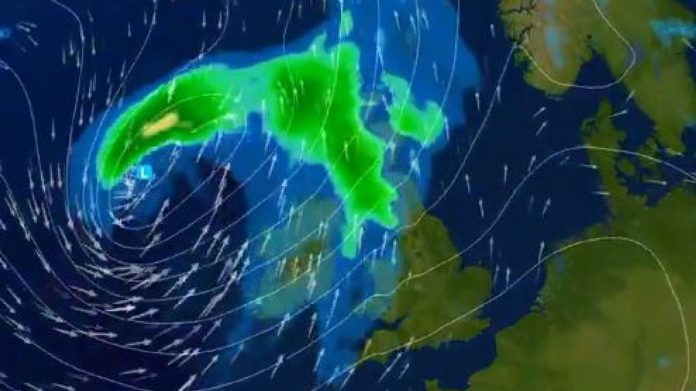 Thought summer was here? Think again.
Storm Hector is heading for the UK and the Met Office has issued a yellow warning for wind, covering swathes of northern England, Northern Ireland and Scotland.
Winds of up to 65-70mph could batter Greater Manchester with the storm expected to cross the region in the early hours of tomorrow morning
This is the first time the Met Office has named a summer storm and said the storm could pose a "danger to life".High wind speeds are unusual for this time of year and are down to a low pressure system pushing its way from across the Atlantic.
It will be a grey start with heavy rain and gales for many tomorrow morning says the Met Office. However, it will start to brighten up later with sunny spells breaking through and winds easing.