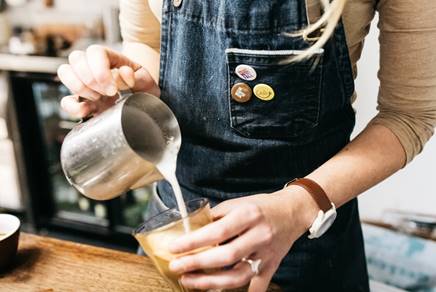 UK Coffee Week 2018 has arrived in  Manchester (April 16-22) and this year is set to be bigger than ever.
 The nation-wide celebration of the UK's thriving coffee industry raises money to bring clean water and sanitation to coffee growing communities around the world.
Cafes across Manchester are supporting Project Waterfall by donating money for every cup of coffee bought by their customers. Several independent coffee shops will also be holding competitions and events throughout the week.
Among them is Takk, who are shaking things up with a latte art competition and Mancoco who are offering customers the chance to win free coffee for a month by heading in-store and guessing the amount of coffee beans in the jar.
Coffee is one of the largest and most powerful industries in the world, pouring £9.6bn into the UK economy.
Last year alone saw a further 1,215 coffee shops open – an average of 3.4 new stores per day. UK Coffee Week provides a chance for this booming industry to give back to the communities that grow its precious beans.
In 2017, over £335,000 was raised during UK Coffee Week and as a result, donations have been used to fund a tri-country education project in schools across Uganda, Ethiopia and Kenya, in partnership with WaterAid UK.
This year hopes to top that, with 100% of proceeds going to Project Waterfall's latest project in the Jabi Tehnan district of Ethiopia. This project will bring clean drinking water and sanitation to over 7,000 people over the next 4 years.
Full list of independent coffee shops taking part in UK Coffee Week in Manchester:
Rapha
Grindsmith (3 venues)
Mancoco
Takk
Coffee Cranks
Ziferblat (3 venues)