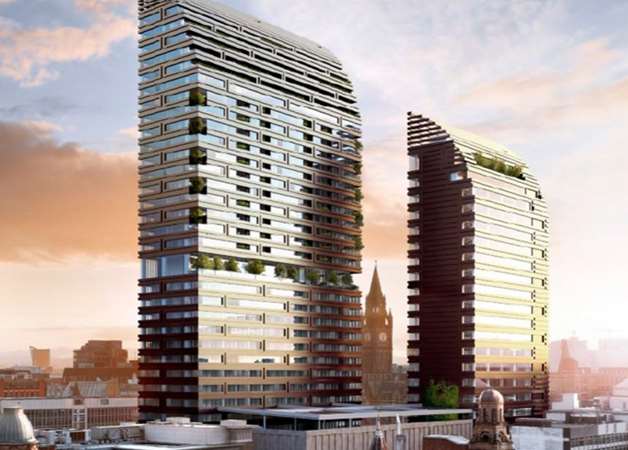 Controversial plans for the redevelopment of part of Manchester City Centre have been put on hold for at least six months.
The St Michael's scheme fronted by former Manchester United stars Gary Neville and Ryan Giggs, was to be discussed by the City Council's planning committee next month but speaking in Cannes at the annual MIPIM conference, Neville told the audience that he had asked Manchester city council not to consider the application in its current form and that it would undergo further refinements.
The plans which include two bronze skyscrapers which would tower over the area have come under fire, not least from Historic England who claim that the development would damage the city's historic core.
The scheme which will see the demolishion of the Bootle Street police station, reform synagogue and Sir Ralph Abercromby pub, and would include two skyscrapers, a 5* hotel and a split-level public plaza.
Neville told delegates at the conference that "There is no doubt we have not pleased everybody. We have tried to listen and made many, many changes." adding that
"Manchester deserves a world-class development like St Michael's.
"We believe that in a city that aspires to be global, the best of old and best of new can live together, however we are going to make further refinements. It has to be perfect for Manchester."
Earlier this week council leader Sir Richard Leese had also waded into the controversy, writing on his leader's blog:
"I think it is very difficult to sustain an argument that tall buildings here will have a negative impact on Albert Square and the Town Hall. Of course we could always concrete over a few more fields instead."