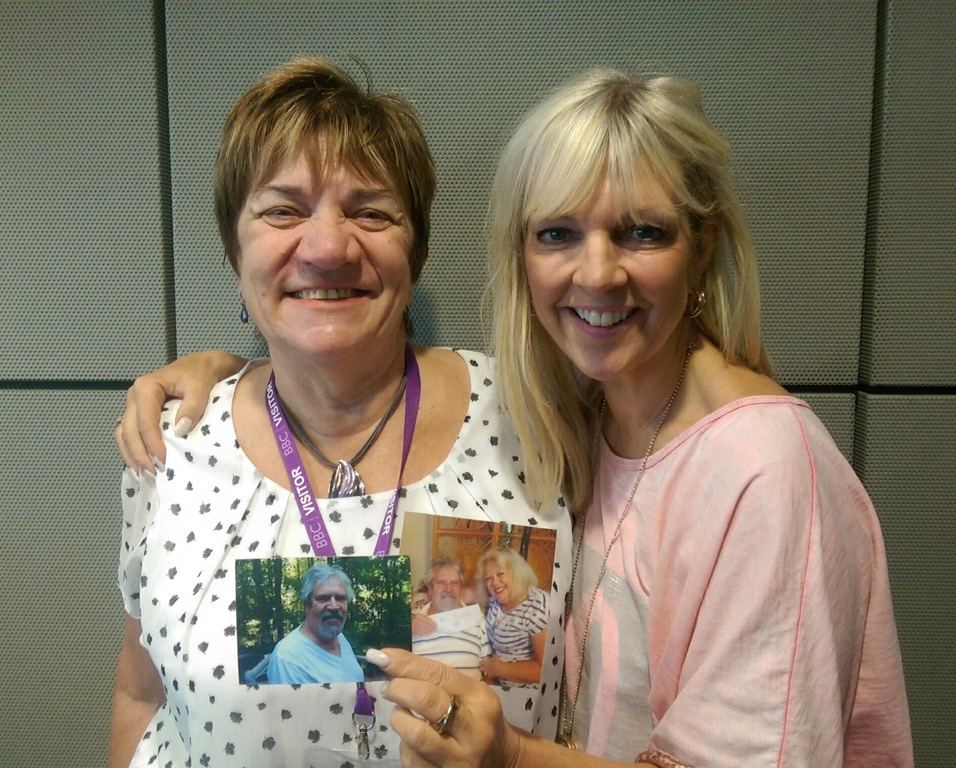 A 68 year old woman who was born in Urmston but now lives in Reddish in Stockport has been reunited with her long lost brother after she was inspired to find him by listening to the Becky Want show on BBC Radio Manchester.
Brenda Moorhouse was adopted as a baby in 1947. When she was 15 her parents told her about the adoption and suggested that she might have a brother called Barry but it wasn't until she listened to BBC Radio Manchester one afternoon that Brenda decided to try and find her brother.
In an interview to be broadcast on Tuesday afternoon on BBC Radio Manchester Brenda tells Becky Want where the inspiration to find her brother came from:
"It all started from a programme that you had on about two years ago. I think it was about two sisters about my age finding their brother and I never forgot that. It was those two sisters who did it themselves and found their brother and they inspired me."
Having tracked her brother, Barry Wright down to Ocean City, Maryland in the United States, Brenda had no response from him after her first attempt to contact him. So BBC Radio Manchester put Brenda in touch with After Adoption who suggested she write to him again, this time enclosing a memory stick of an earlier interview she had done on The Becky Want Show so Barry could understand exactly how she felt.
Brenda faced an anxious wait before Barry's wife got in touch. Then, after having had no contact with her brother for over 60 years, she describes the moment when she and her brother Barry contacted each other on Facetime and saw and spoke to each other for the first time:
"We didn't speak very much on that first Facetime, we just really sat and looked at each other.It was just incredible and that is why we should embrace technology.When my image came up to them Barry's wife Karen said 'Oh my God Barry that is definitely your sister' because we do look alike."
"It was overwhelming really, that is the word that covers it all. I knew now that I looked like someone. I looked like somebody and I was absolutely overwhelmed and delighted and it was worth everything to have got to that point."
That first conversation took place over five weeks ago and Brenda and Barry are now in regular contact.
"We talk every day now on Facetime because he is coming over in April and we don't want to spend our visit questioning one and other. Every day that we speak we find a little more out about each other."
Brenda has four children and eight grandchildren and her family are now in touch with Barry's children and grandchildren on social media.
Brenda goes on to describe how she felt during the search for her brother:
"It was hard work and it was very upsetting because the brick wall was there so often but it's been so worthwhile that I have my brother. I always had that feeling in my heart that he was there."
Brenda currently works part-time in her daughter's pub.
You can hear more from Brenda Moorhouse's emotional interview with Becky Want on BBC Radio Manchester on Tuesday September 27th from 1.30pm.
Story Credit BBC Radio Manchester