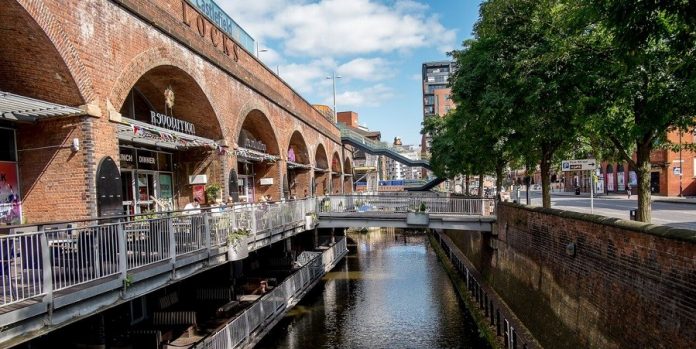 This record-breaking news was announced at the annual meeting of the Manchester & Pennine waterway partnership in Manchester this month.
In addition to reporting details of the latest maintenance and restoration programme on the region's waterways, the meeting heard how volunteers alone have given an astonishing 44,000 hours (5,767 days) to improving the Rochdale Canal, Ashton Canal, Huddersfield Narrow, Caldon Canal, Peak Forest Canal, Macclesfield Canal and Trent & Mersey Canal.
Dozens of canal workers, enthusiasts and stakeholders also heard about the important role canals play in local communities and the region.
The waterway partnership makes links with local people and organisations to promote the widest possible use of the region's waterways.
The event last week was attended by 100 people from the local community, councils, interest groups and canal enthusiasts.
As well as listening to updates on progress the partnership has made over the last year, including plans to improve Standedge Visitor Centre in Marsden and creating a hub for visitors in Manchester city centre, visitors also contributed their views on the future of local canals.
Walter Menzies, chair of the waterway partnership said: "This was a terrific event with a lot of support from the community and a lot of good ideas and suggestions were discussed about how we can make the region's canals even better. We have fantastic waterways in the area with diverse rural character and some of the busiest canals across the network. We would love to see more people using the local canals and towpaths for leisure and exercise.
As a charity, we want to work with local communities and businesses to make sure that the waterways and their surrounds are kept in good order which is why we're asking people to help us shape the future of the waterways in this region."
David Baldacchino, waterways manager for the Canal & River Trust said: "Now more than ever the Canal & River Trust want people around the waterways to have real input into how they are run and improved in the future. Canals and rivers create a strong place and have a vital role in contributing to community wellbeing. If you would like to help us by volunteering or if you want to find more about then please get in touch."