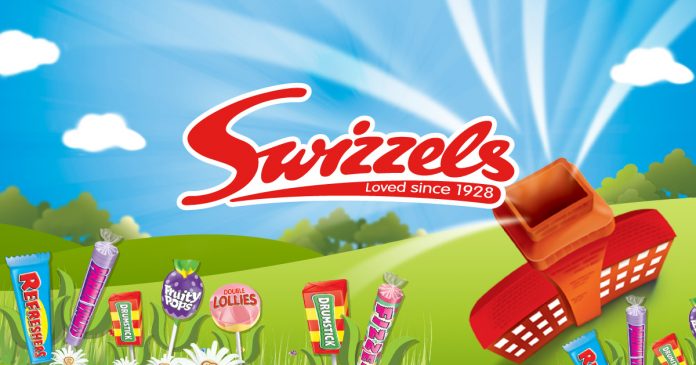 North-West based sweet manufacturer Swizzels is giving fans in Manchester the chance to win a 'pot of gold' of £1,000 as part of a city centre based treasure hunt.
Swizzels, maker of the iconic sweet treats Rainbow Drops, will host the themed treasure hunt in Manchester city centre on Saturday 29th July.
The £1,000 prize pot will be positioned in a secret location at the end of the Rainbow Drops treasure hunt. Fans can access four individual clues to four iconic locations across the city via the Swizzels website. They then need to figure out the answers to all four clues and head to a final secret location. When they arrive, they must supply all four correct location answers to be entered into a prize draw for a chance to win £1,000 or a Rainbow Drops sweet hamper.
The sweet manufacturer will also be donating £1,000 to Rainbow Trust Children's Charity that provides emotional and practical support to families who have a child with a life-threatening or terminal illness. Rainbow Trust has nine teams of Family Support Workers across England, including in Manchester, who support families at home, in hospital or in the community, helping to make life a little easier.
All clues will be available from 9am on Saturday 29th July via www.swizzels.com/TreasureHunt. Fans will have until 4pm to get to the final location and enter into the prize draw.
The winner will then be announced on social media at 5pm on Saturday 29th July.
Emma Herring, brand manager at Swizzels, said:
"Our iconic Rainbow Drops are made to brighten people's day and we wanted to take this a step further for our fans – what better way than with a pot of gold at the end of a rainbow.  It's fun for all ages and simple to take part in – just keep an eye on our website for the four treasure hunt clues and get yourself to the secret location to enter– the £1,000 could be yours!
''We are also delighted to be supporting Rainbow Trust during our campaign – it's a fantastic charity that does great things for so many families. We hope our donation will help them to brighten the days of those who need it."
Emma Haines, Director of Marketing and Fundraising at Rainbow Trust, said:
"We are so grateful to Swizzels for supporting Rainbow Trust through its Rainbow Drops treasure hunt. Rainbow Trust relies almost entirely on voluntary donations so a £1,000 donation will make a significant difference, helping us support even more families who have a seriously ill child."
Swizzels is the UK's largest family-owned independent sugar confectionery business and one of the few confectionery companies to still manufacture sweets in the UK.
The company makes a range of well-known products including Rainbow Drops, Love Hearts, Refreshers, Drumstick Lollies, Squashies, Double Lollies and Fruity Pops.