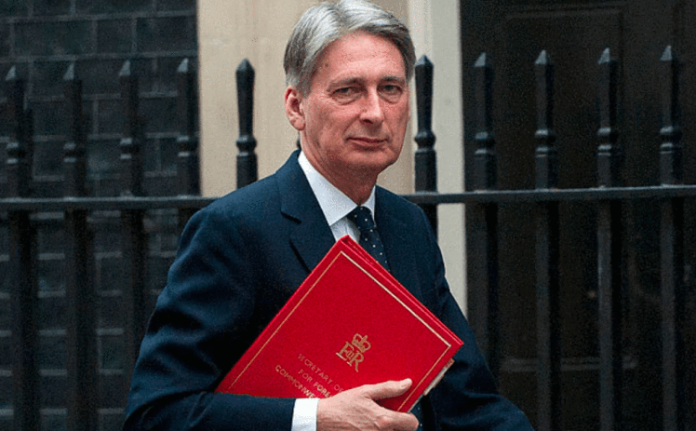 he Chancellor has set out a 'Sugar Rush Spring Statement' – with welcome short-term news on borrowing and growth but the long term challenges of weak growth and pay remain – the Resolution Foundation said today.
The Office for Budget Responsibility today delivered a slightly sunnier short-term forecast for the Chancellor, with borrowing for 2017-18 forecast to fall to £45.2bn – £4.7bn lower than forecast last November. The smaller than expected improvement means the Chancellor was not able to announce an important milestone in being on course to eliminate the current budget deficit this year (2017/18). GDP growth for 2018 was revised up slightly to 1.5%.
Borrowing over the six years from 17-18 to 22-23 down by £20bn overall – reversing only a third of November's borrowing downgrade for 2020-21.
However, the OBR does not expect the benefits of this welcome short-term upgrade to last. Their medium-term outlook for the UK is largely unchanged from the 'bloodbath' of forecast downgrades back in November:
Growth for 2021 and 2022 was revised down to 1.4 per cent and 1.5 per cent respectively while The UK's economy is forecast to grow 20 per cent slower than the Euro Area between 2017 and 2022.
The OECD today also forecast that the UK would be the slowest growing member of the G7 in 2018 with growth of 1.3 per cent.
Real earnings are still not forecast to return to pre-crisis levels until 2025, leaving Britain barely halfway through a 17-year pay downturn and the short term improvement to the public finances do very little to increase the Chancellor's headroom against his fiscal mandate (for cyclically adjusted public sector net borrowing to be below 2 per cent of GDP in 2020-21) which remains largely unchanged at £15bn (or 0.7 per cent of GDP).
The Chancellor stuck to his promise of not announcing any big and final new policies. Despite that, significant policy changes are still happening in a few weeks' time. Around 1.5 million workers set to benefit from a 4.4 per cent pay rise as the National Living Wage rises from £7.50 to £7.83 on 1 April.
The following week – from 9 April – around £2.5bn of working age benefit cuts are set to come into effect. These cuts – the second biggest in a single year since the crash – will affect 11 million working age families, with 'just about managing' families set to lose £190 on average.
"This is a sugar rush Spring Statement, with short-term good news on borrowing and growth fading fast.
"The £4.7bn improvement in Britain's public finances this year is welcome, but smaller than expected, and the Chancellor's £15bn of headroom against his main fiscal rule remains largely unchanged.
"But looking further ahead the Office for Budget Responsibility offers very little good news. The big challenges facing Britain of weak pay and productivity growth remain largely unchanged.
"By opting against any major policy announcements, the Chancellor has delivered on his promise. But that means families facing the prospect of weak pay growth and more welfare cuts next month will have to wait for the Autumn Budget for any much-needed relief.
"Britain's pay, productivity and wider growth record will also need to vastly improve if families are to spot the light at the end of the tunnel that the Chancellor claims to have seen."