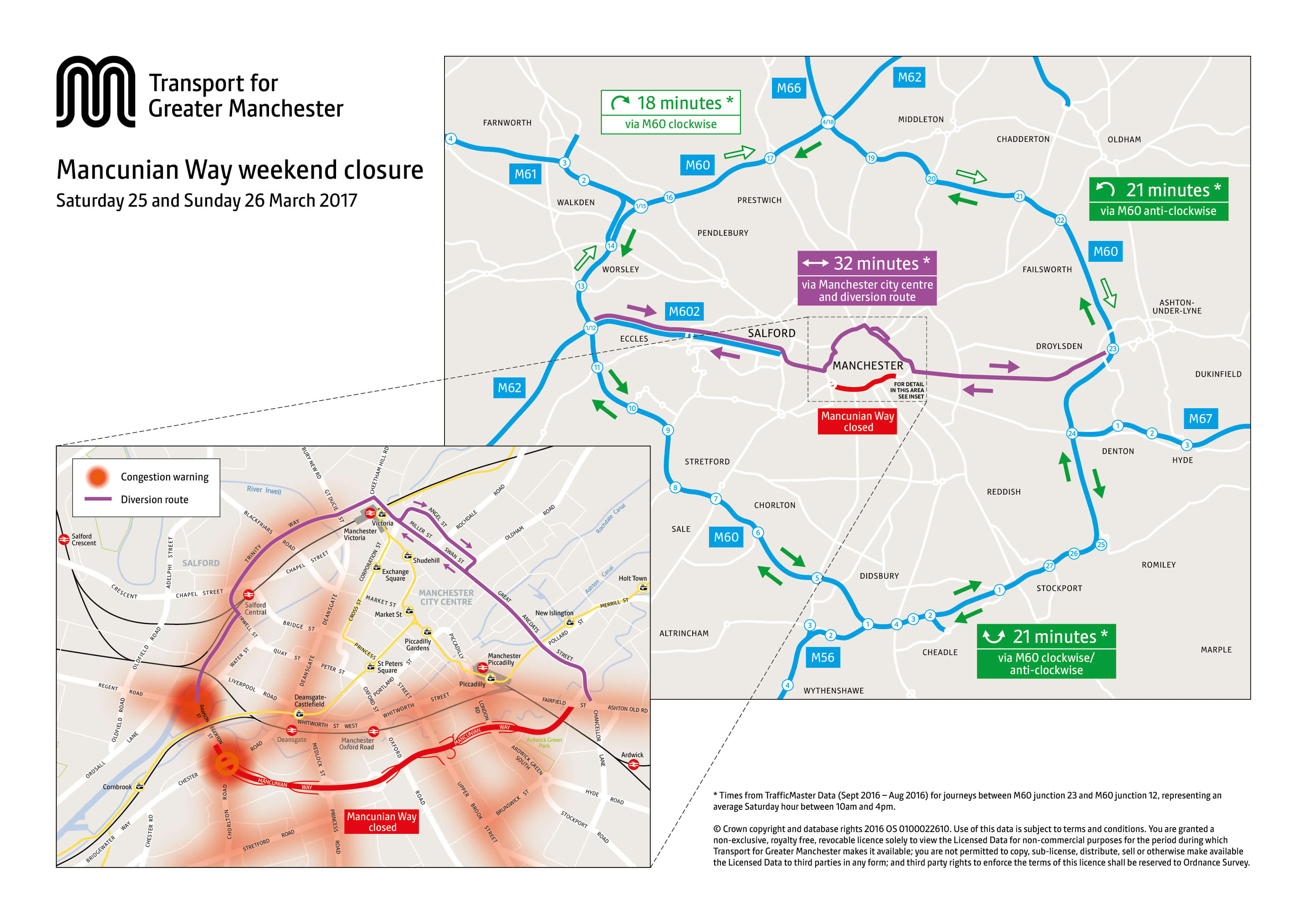 Drivers are being helped to steer clear of a weekend closure of Mancunian Way.
Transport for Greater Manchester has produced has released a map and created a travel advice page highlighting the road closure and diversion routes, to help drivers understand the changes and adapt journeys where necessary.
Manchester City Council is carrying out its annual inspection and maintenance of the road on the weekend of 25-26 March, starting from midnight on the Friday until midnight Sunday.
The closure affects the whole road and is between Dawson Street and Fairfield Street at all times.
The closure means an increased risk of roads congestion in the surrounding area, particularly between 10am and 4pm, with a potential impact on journey times for drivers and bus passengers, says TfGM.
TfGM's Head of Travel Demand Management, John Fryer, said: "Our advice is for people to plan ahead and allow extra time for their journey.
"We've been working in devising alternative routes and our research has shown it will be quicker for commuters to travel on the M60 rather than through the city centre.
"If you are travelling in to the city centre we would advise you think about all your travel choices."