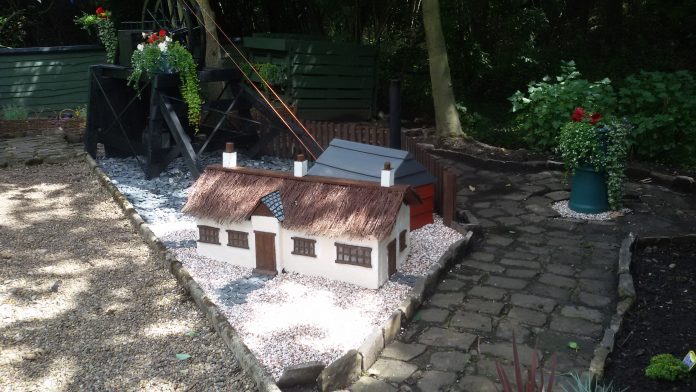 One of the region's most picturesque railway stations has scooped a prestigious award for the second year running.
Volunteer group, Friends of Hindley Station (FoHS), have been awarded Gold status in the 2017 Association of Community Rail Partnerships (ACoRP) Awards 'It's Your Station' category, mirroring its 2016 achievement.
The award is judged on three criteria – community participation, environmental responsibility and gardening achievement – and how they all contribute to enhancing the passenger experience.
The station also came second in the small projects category while FoHS volunteer, Sheila Davidson, came first in the Outstanding Volunteer Contribution category.
FoHS have worked hard to produce bright and welcoming floral displays and painstakingly crafted models depicting the history and traditions of the area.
The latest addition, 'Our Mining Tradition', was unveiled on 4 July and depicts a scaled down model of the Ladies Lane No. 4 Pit, which stood on the site of the current Pennygate Medical Centre (opposite the station), along with the three thatched cottages which stood in the pit yard.
The walls on the inside of the station are also lined with framed artwork, created by local high school and primary school pupils to celebrate the upcoming 170 year anniversary of the Lancashire and Yorkshire Railway.
Sheila Davidson said: "We are delighted to achieve gold status yet again and demonstrate how a bit of community spirit, pride, generosity and hard graft can have such a positive impact.
"We've come a long way since the group first formed over a decade ago, with the initial aim of cutting back the foliage on the Manchester-bound platform and planting a few flowers.
"It's a tribute to the group effort that we continue go from strength to strength and attract national acclaim."
Transport for Greater Manchester Committee Vice Chair, Councillor Mark Aldred, added: "Hindley is a wonderful example of how community ownership can completely transform a station, making it a pleasure to use the facility and encouraging more people to choose rail."
Formed in 2006, FoHS comprises community-spirited volunteers who contribute their time and effort into restoring and maintaining the station gardens on both platforms.
The station has a history of prizewinning, being awarded the Best Railway Station Award at the 2012 Royal Horticultural Association (RHA's) Northwest in Bloom awards, as well as an Outstanding (Level Five) plaudit in the same year's 'It's Your Neighbourhood' awards.