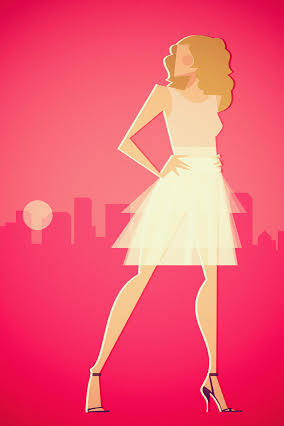 A special exhibition, featuring a collection of work by renowned illustrator Stanley Chow, will be taking place at Artisan Restaurant & Bar from Friday 12th January
Since he started working as a professional artist over twenty years ago, Stan has diversified into many areas within design and illustration but it was in fashion illustration where it all began.  Two decades on, Stan has decided to revisit the discipline that kick-started his illustrious career with this exclusive exhibition, as he explains:

"I entered the world of illustration, focusing initially on fashion 20 years ago. However over the years – due to the nature of being a self-employed freelancer – the work you take on doesn't necessarily reflect the work you want to do, so over time my work took a slight diversion away from my initial focus.
"This isn't a bad thing, as an artist you evolve, you become more professional, you learn more, your goals change. I am very much a different artist now than the artist I imagined I would be 20 years. I guess looking back at my time in this industry, I wish I did more fashion illustration and with this exhibition, this is me wanting to scratch that itch."
Mannequin will be the latest in a continuing series of exhibitions that have been staged at Artisan, which showcases sculptures, murals, art installations and furniture from the very best artists and craftsmen. Visually, Artisan is like a vast artist's loft studio meets concrete warehouse, set in a 12,000 square foot, semi-industrial space on the first floor of Avenue North in Spinningfields,
Mannequin: Fashion, Female Icons, Pop Culture and Art will run until the end of April 2018 and all exhibited prints will be for sale
All the exhibited pieces on the wall at Artisan will be available for £350; Each A3 print will be on sale for £10; and the collection of all 16 prints will be on sale in a special pack for £100.  Available to buy at Artisan or http://www.thestanleychowprintshop.com/category/mannequin