In 2015 Southern Voices, a Manchester-based community group, received a grant from the Heritage Lottery Fund to develop this exhibition exploring the role and experiences of colonised peoples of the British West Indies, Nigeria, India and German and British East Africa during World War I. We are delighted to welcome them to the Library.
The exhibition runs from Wednesday 4 to Friday 20 October and is open Wednesdays to Fridays 1-5pm, and on Saturday 7 October 10am-4pm.
On Wednesday 4 October at 2pm there will be a 'curator's tour' of the exhibition by colleagues from Southern Voices. Free; no need to book.
This exhibition is part of the Library's celebration of Black History Month as well as continuing our theme of commemoration of World War One hidden histories.
The Wednesday 2pm talks series continues on 11 October when Sheila Cohen will speak on The Grunwick strike – drowning in support, starving for action.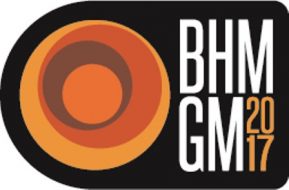 Sheila's talk about the seminal 1976-78 strike at the Grunwick film processing factory will focus on issues of direct versus representative democracy – the union leadership being the 'representative' side – and also the need for link-ups in workplace trade unionism in order to build and encourage solidarity.
Organisations like Labor Notes in the US and Sheila's own magazine in the 1990s, Trade Union News,  show how bringing activists from across the movement together via publications, conferences and workplace union groupings can overcome sectarianism and build workplace strength.
This talk is part of the Invisible Histories series as well as Black History Month Greater Manchester – all welcome, admission free, light refreshments afterwards.