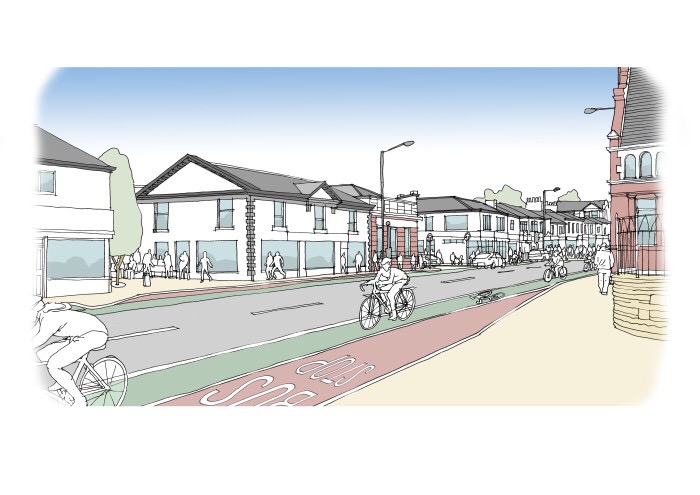 A new £2 million project to regenerate the main road through Prestwich village has been announced.
The plan aims to give Prestwich a lively high street, full of independent retailers, with a much improved environment and measures to tackle congestion, and has been drawn up Bury Council with the help of the Prestwich Township Forum, Township Regeneration Group and the A56 Design Group.
There are two proposals, the first comprises a scheme which will seesingle lane traffic with wider pavements, permanent parking bays, new bus lay-bys, bus stop relocation, dedicated cycle lanes and improved public realm.
The second would see Narrower pavements than Proposal 1 to allow space for a northbound (towards M60) peak time combined bus and cycle lane and souls run from Chapel Street to Clifton Road.
Councillor Mike Connolly, leader of Bury Council, said: "I know that the people of Prestwich have been very keen to see improvements along Bury New Road, which plays such an important part in the life of the village.
"With the help of our partners and people in the community, we have put together these options which aim to create a much better environment for shoppers and pedestrians while still trying to keep the traffic moving in a highly congested area.
"We are determined to improve every part of our borough, which is why the council has put aside money in two successive budgets to specifically improve this part of Prestwich."I urge everyone to get involved and take part in the consultation."
You can see the plans HERE and comment on them