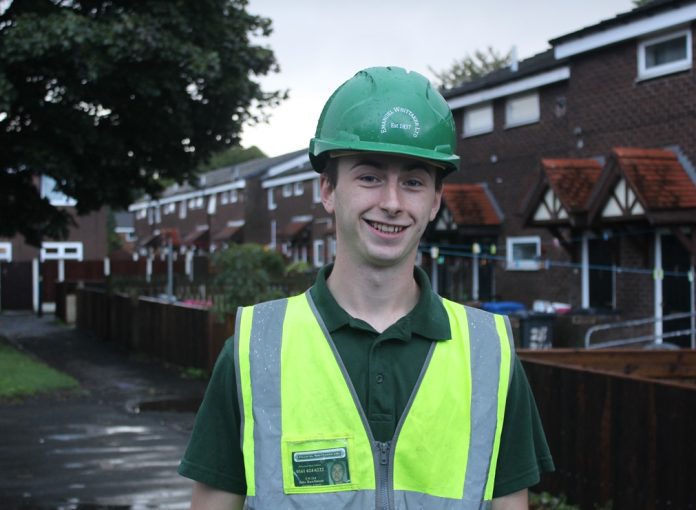 A housing association and its partner contractors have launched an apprentice recruitment drive in Salford – and are calling for more women to consider a career in construction.
Salix Homes, which owns more than 8,300 properties across Salford, is inviting applications, both male and female, for its latest intake of apprentices to work on its multi-million pound investment programme.
The housing association has appointed its principal contractors to deliver its £38million improvement scheme to 2,900 homes across the city over the next three years.
For every £1million invested, Salix Homes and its contractors have committed to creating two apprenticeship positions for local people, as part of the housing associations 'Earn as You Learn' initiative.
Sue Sutton, executive director of operations at Salix Homes, said: "We are very proud to work alongside our partner contractors to provide these training and employment opportunities for local people to help them create a better life for themselves.
"We've had some tremendous success stories through our apprenticeship programmes – both male and female, so we believe it is important to remember construction in the housing sector is open to all and we want to see more women learning the tools of the trade.
"Only 14% of the workforce in the construction industry is female, but we believe it's time for a change and women should be able to fulfil their potential and thrive in careers, such as plastering and joinery, that have previously been dominated by men.
"Apprentices represent the future of the sector and our Earn as Your Learn initiative provides a fantastic opportunity for young people, both men and women, to gain valuable skills, experience and qualifications while still taking home a wage."
The two and three year apprenticeships are run in conjunction with procurement consortium Procure Plus and include positions in a number of principal trades, including plastering, gas engineering and site logistics.
Apprentices will also work towards an NVQ Level 2 and Level 3 qualification.