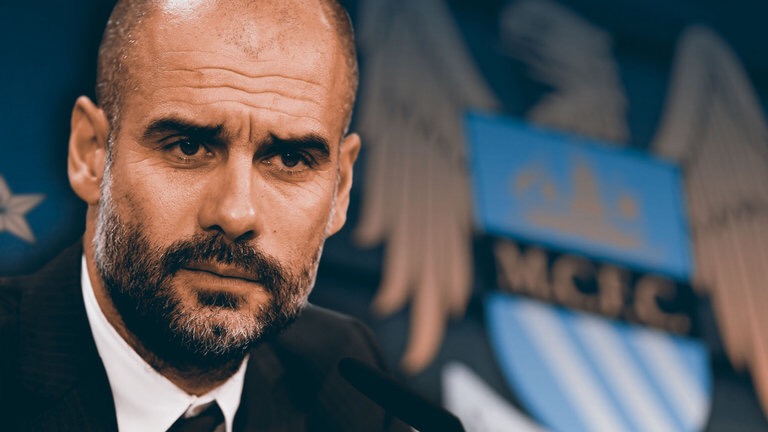 After the Premier League kicked off yet again, a management expert from the University of Salford has analysed four of the Premier Leagues top football bosses, taking a look at each of their management styles to see how they are so successful.
Dr Jonathan Lord, an expert in Human Resource Management at the University of Salford has been examining each manager and the results could have implications for anyone trying to manage a group of people in any workplace. He published his thoughts in an article in the Conversation today.
This year the Premier League has arguably its strongest ever roster of managers, with Jose Mourinho, Pep Guardiola, and Antonino Conte joining Jurgen Klopp. Some might say that the managers are bigger stars than the players.
Jonathan said: "The growth and demand in football has resulted in managers educating themselves on the art of management and these four managers have very distinct styles. Things have moved on from the days of Mike Bassett.
"Mourinho adopts differing approaches based on the situation. If he is managing a well-established team he would adopt a confrontational style of management with high demands and expectations. If his team were relatively young, inexperienced and in transition he would adopt a less confrontational style. Mourinho understands that different individuals need different ways of being motivated and that getting to know the individual will enable him to manage the player better.
"Guardiola adopts a style based on total football and immaculate preparation. Whereas Mourinho would go out of his way to get to understand players and control them emotionally, Guardiola believes in educating players, letting them think for themselves, allowing them certain freedoms once they have gained his trust. He's also a strategist, and someone who he can learn from and utilise strategic planning in his management of football teams. He's not afraid to ostracise players if they do not buy into philosophy.
"Conte is renowned for being an old fashioned type of manager, adopting a hard line approach with expectations of hard work, loyalty and a respectable public image. Conte meticulously manages all aspects of footballers lives, in particularly dietary requirements. Players he has managed have also pointed to the similarities with Ferguson, not just in their fiery natures but their belief in complacency being a disease. He also utilises an aggressive approach to team talks with players being singled out and objects thrown in the changing rooms. This is not someone who simply loses his cool, but a premeditated method of permeating his thoughts into a group of players who he knows will react positively.
"Klopp is probably the most different of all three managers. Whereas Mourinho, Guardiola and Conte understand the importance of managing upwards as well as down, Klopp is an individualist who invokes great loyalty and passion against adversity. In simple terms he will challenge the board of directors just as much as those enemies outside of the club. He can be a fiery individual, mainly against other clubs and officials, but he is known to be extremely charismatic which he deploys in his management of players, who seem to fight until the final minute of every match."
But, Jonathan adds, the managers also have things in common which make them all winners.
He said: "There are three similar traits running throughout Mourinho, Guardiola, Conte and Klopp's approach to management. Their ability to communicate, an ability to adapt to any situation and their passion for football and winning. All four managers are fiercely competitive and try to instill this into their teams."
These principles can also be utilised by managers in other sports and also in business, says Jonathan.
"The creation, development and management of teams as well as individuals in those teams commands the same principles. To get the best out of people you need to have good communication skills, be able to manage in different environments and have a passion for your work which staff members will acknowledge and hopefully adopt themselves."