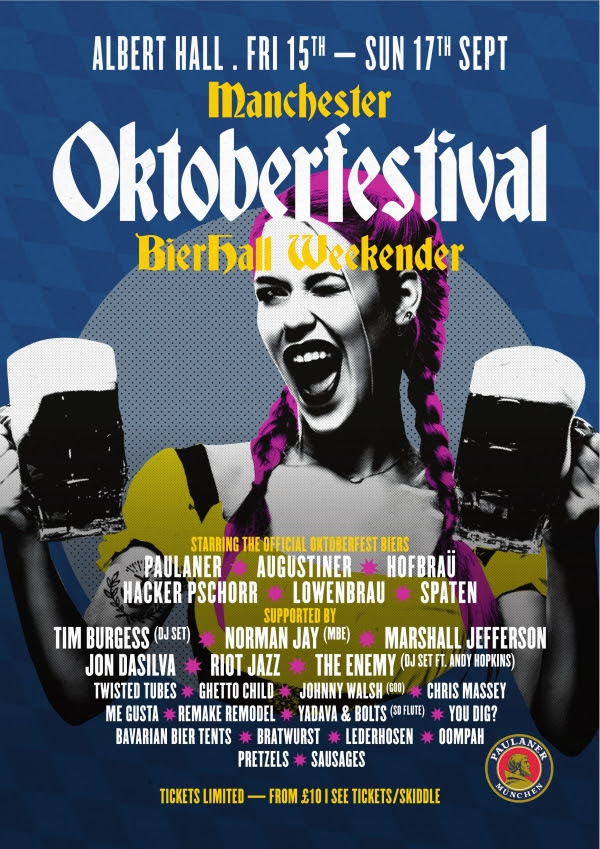 Peter Street's Albert Hall will be hosting Oktoberfestival, a Bier Halle Weekender taking place over the weekend of September 15th – 17th.
The Hall will be transformed and decked-out to the full to recreate the raucous, sociable atmosphere of the world famous beer festival.
They will be serving up the largest selection of the limited-edition Oktoberfest beers, including Paulaner, Hofbrau and Hacker Pschorr. The venue will feature authentic Bavarian Bier tents, Lederhosen, Oompah, Wurst Olympics, Pretzels and an eclectic line-up that will satisfy everyone's music preference.
There are 4 Bier Halle sessions and tickets are very limited.. So get them while you can folks.