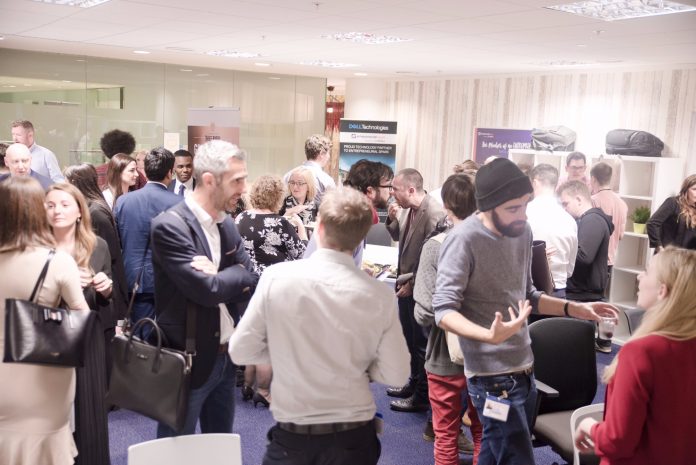 More than 80 entrepreneurs and business professionals attended an event to hear honest and hard earned truths about being an entrepreneur.
The first-ever NO BULL event saw like-minded attendees from in and around Manchester sharing their success stories as well as some of the failures they have endured while starting their own businesses.
Speakers included: former Apprentice contestant Neil Clough who runs Manchester-based recruitment firm Prime; Sandy Lindsay MBE, Founder and Chair of Tangerine; and Simon Anderson, a self-confessed failed businessman.
Entrepreneur Joe Devereux-Kelly of Cool Cold Brew said: "NO BULL was by far the best event I have been to this year. As an entrepreneur, I can really relate to failing and the need for it in order to succeed. The concept was really refreshing and I think the guys at NO BULL are really onto something and I was impressed at the quality of speakers and partners that they secured for the first event. Everyone I spoke to afterwards all found value in the content and all loved the free gin and food."
The event, which was held at the Entrepreneurial Spark Powered by NatWest hub on Hardman Boulevard, was organised by entrepreneur Matt Bird who runs lifestyle brand We Are Gntlmen, and Emily Smithies, a Tech, Media & Telecoms specialist at NatWest. Plans are in the pipeline to roll out similar events across the North of England in the months ahead.
Matt said: "Our first NO BULL event has gone incredibly well. It was great to hear from those who attended about their business successes and failures. Sharing these stories really adds value for entrepreneurs who may be uncertain of what the future holds and may gain assurances knowing they are not alone."
Emily added: "Our speakers all gave inspiring and thought-provoking talks highlighting their own business journeys which have at times been challenging. We thank everyone who attended and hope they all got something out of the night which encourages them in their business journeys."