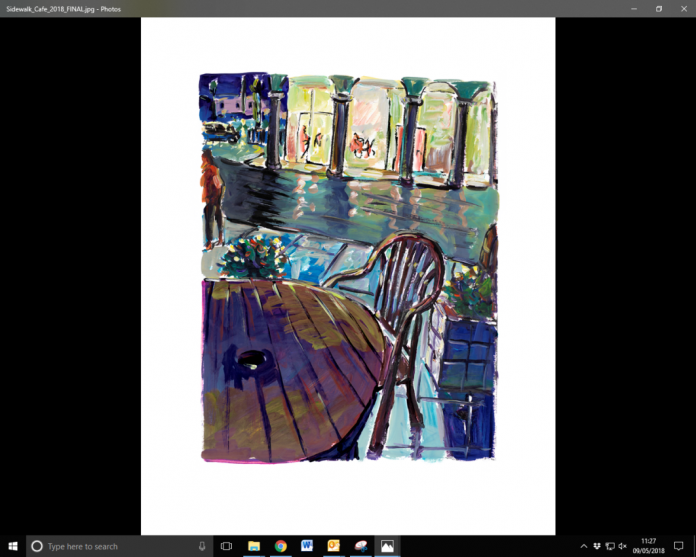 A new collection of limited edition graphics by Bob Dylan will be unveiled at a Manchester gallery today (Friday 25th May).
The latest instalment of the coveted The Drawn Blank Series titled 'The Drawn Blank Series: 10th Anniversary' will be released at Castle Fine Art on King Street and on www.castlegalleries.com.
Marking a decade since the original launch of the collection, the latest body of work comprises 14 of the most iconic and sought after graphics from the series to date. Having stepped back from The Drawn Blank Series since 2009, the 10th anniversary collection has seen the artist employ brighter and more vibrant colourways than ever before, and serves as a visual autobiography, reworking familiar scenes through a much bolder approach.
Nic Beese, gallery manager for Castle Fine Art, King Street, said: "Dylan's return to where it all began is a momentous event in his already accomplished career, so we're very excited to unveil his latest works at our gallery.
 "Any work by Bob Dylan is always quick to sell out but, given the significance of this latest release, we expect it to be particularly popular with his fans and collectors. Anyone interested should contact the gallery as soon as possible to avoid disappointment."
Each edition has been hand-signed by Bob Dylan himself with prices starting from £2,000.