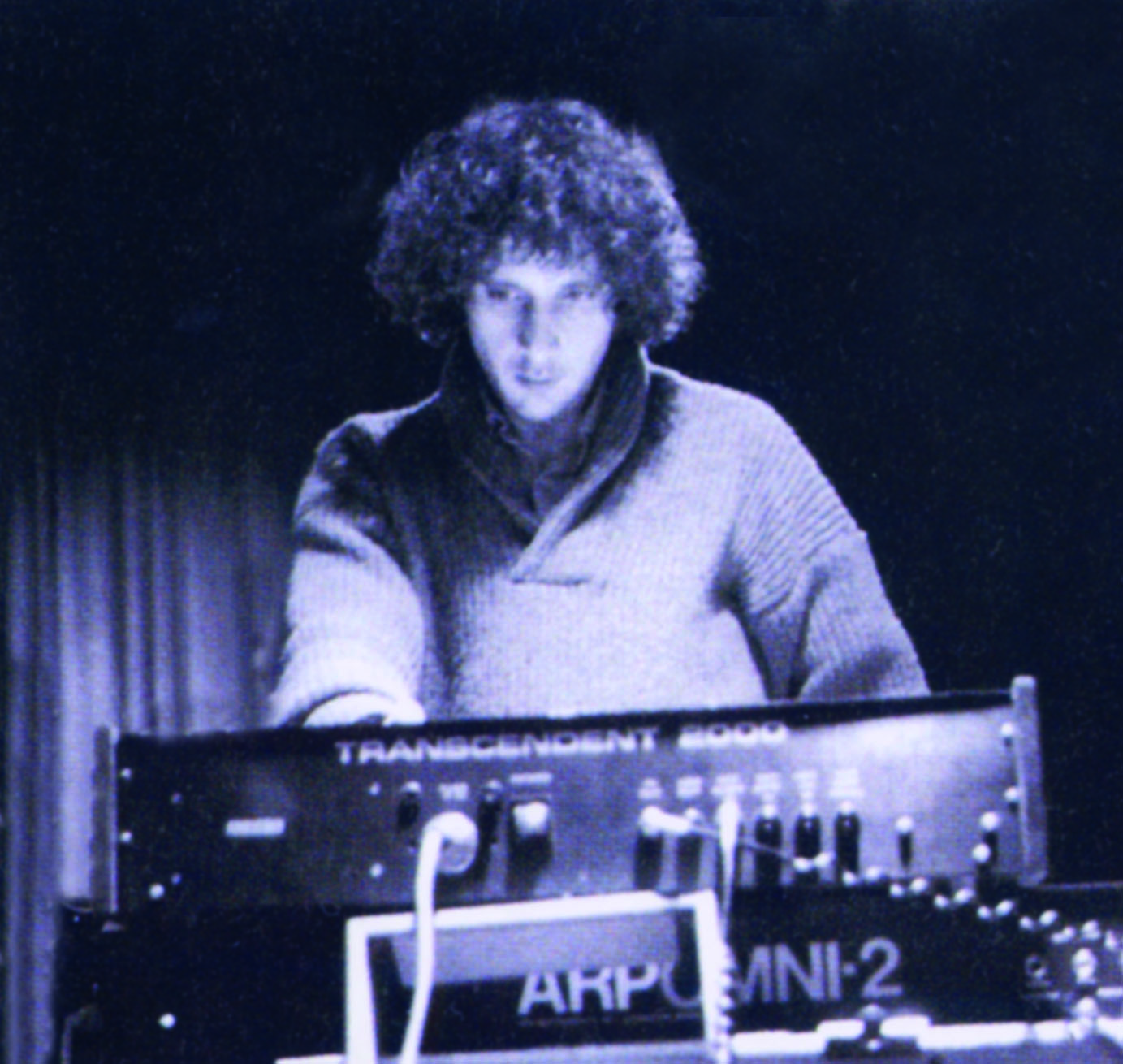 A lot has been written and said about Martin Hannett, most famous for his creation of the unique Manchester sound and producing Joy Division's Unknown Pleasures. Now a new book, film and exhibition from Chris Hewitt aims to set at least some of the record straight.
The first time Chris came into contact with Martin Hannett, it was not the most affable of encounters.The two were arguing about who had the right to post music flyers in Middleton and Rochdale. Hannett running Oxford Rd's Music Force music cooperative thoughtt the rights rested with him, for Hewitt, Rochdale ,Heywood and Middleton was his patch.
After many irate phone calls their differences were patched up and by 1978 Hannett was using the studios above Chris Hewitt's music shop for his first sessions as Joy Division Producer, sessions which Chris tells me upstairs tenant and studio owner John Brierley were pretty awful.
Hannett would go on to produce their seminal Unknown pleasures album, Electricity by OMD, later fall out with Tony Wilson and Factory, work with the early U2, the Stone Roses and the Happy Mondays and would die tragically young at the age of forty two.
His story starts in Miles Platting, on the infamous Tripe Colony, built in 1906 by the Pendlebury family who owned the local tripe factory and shops.By the time that Martin was born in 1949, it was one of Manchester's first professional enclaves where you required a reference from your employer to live.
The oldest of four children, two sisters and a brother, his father worked at Mather and Platt and was a Catholic Church warden. The young Martin attended Corpus Christie school which was attached to the church.He obviously took a great deal of interest to the Priest's sermons as one day whilst boating on the lake at Boggart Clough would jump out of the boat, telling his family that he had heard his priest telling him that Jesus walked on water.
He was popular at school, joining the gang because as his friends would later tell, 'Fat Mart' would simply sit on any opposition.The gang that he was in were interested in spotting buses and trains and would travel to the depots in the age before health and safety chatting with the mechanics, discussing the intricacies of the workings of a gear box.Martin was obsessed with this knowledge and would vociferously read as many of the magazines and leaflets relating to the subject.
He left school with moderate results joining ICI, working in their laboratories in Blackley and attending day release at Salford Technical college and was his class.He would later attend UMIST to do a chemistry degree and it wasat UMIST where he would gradually become embroiled in the social scene and the booking of bands.
Martin's musical interests went back to his early teens, at the age of 12 it was said he owned the most expensive hi-fi on his estate, at 15 he was playing bass guitar and had penned his first song, ' cold rice pudding blues penned in the doorway of the local dairy.
Whilst at UMIST, he worked during the long summer holidays for a company that would service the machinery at local electronics firm Ferranti.While there he would claim he could hear music coming out of the air conditioning. It was the beginning of his obsession with trying to create the Manchester industrial sound that would form the background of record producing.
He was a keen fan of American West Coast music , Arthur Lee's Love and the Grateful Dead were his favorites.He was intrigued by the sounds in Bob Dylan's Highway 61 and Simon and Garfunkel's Sound of Silence, the music that came out of New York's CBS Studios have for him the best echo in the world.
He listened to music, not just for appreciation but to understand how it was engineered and recorded. Later, talking to an engineer at Strawberry Studios, he told of his quest, wanting the sound of an American Valley effects unit makes you feel you are driving down Highway One or along the Pacific Coast highway,
I want to create a sound that reminds you of Manchester, walking down an alley between a mill and a concrete wall with an echoof your footseps thirty feet behind.
In the pre punk days of Manchester, Martin was a key part of Music Force, a Manchester collective of musicians formed to try and get work for bands in reaction to police reprisals against night clubs which had provided the venues for the city's burgeoning music scene.He worked as a provider of crew for the Free Trade Hall and the Apollo and would after agig famously take American Country star, Emmylou Harris on a tour of Trafford Park at night as he was proud of industrial Manchester .
He came to recording and producing with the Buzzcock's first EP Spiral Scratch in 1977 and would graduate to producing John Cooper Clarke, selling him to CBS on a three album deal and using the money to invest in the AMS Delay mixing desk made in Burnley which at the time was the first to use controlled digital delay computer technology. The sound that it would produce would flow through the rest of his career from Joy Division to the Stone Roses.
Hannet's career story from hereon is well known.His recording of Joy Division's seminal work Unknown Pleasures, early work with U2 which only came to end because Hannett wanted to bring the band to Manchester. He fought through the courts with factory and Tony Wilson over the Hacienda, it would cost factory sixty thousand pounds of which Martin received thirteen, but would return later to produce the Happy Monday's.
He always felt let down by Wilson and Chris wants to set the record straight and the myths exaggerated by the films twenty four hour party people and. Control that he was far from being a wreck of a man destroyed by drink and drugs.
His legacy cannot be underestimated. His groundbreaking production techniques are there for all to hear, but on top of that he broke the mould.Now the music industry would leave their London dens and travel to the North West.
Chris is quite adamant that without Martin, Joy Division would probably have been just another local punk band.
"his legacy is the Manchester music scene, he was there at the start and he was there at the end.He deserves to sit up there beside the likes of Phil Spector and Joe Meek