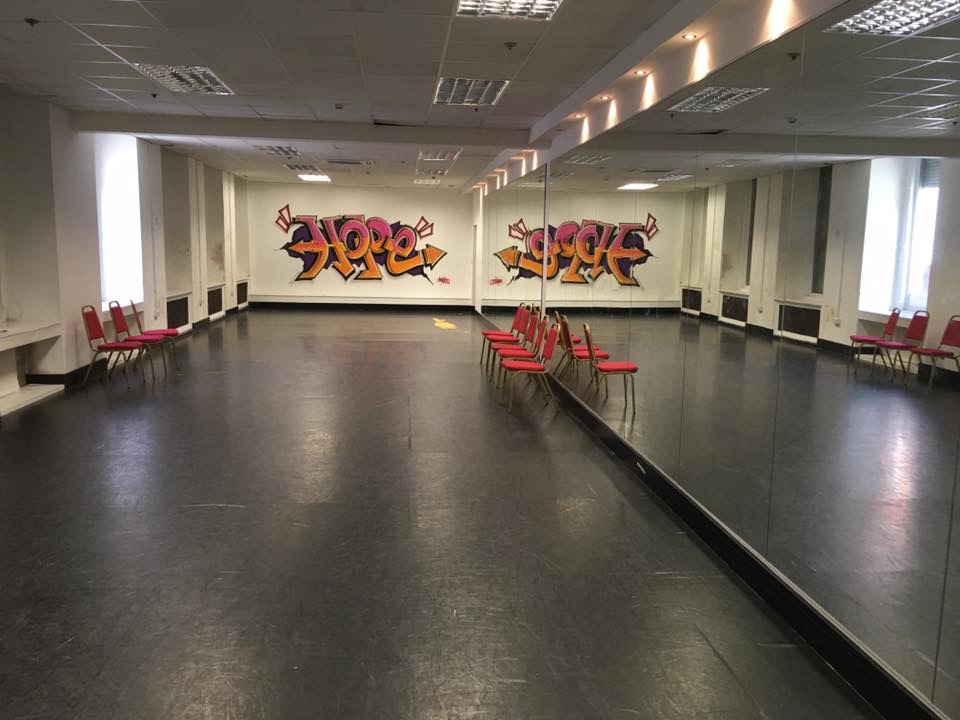 Hope Studios, Manchester's new independent rehearsal workspace based in the Northern Quarter, has opened its doors to performing arts, television and production companies based in the city, or visiting Manchester from across the country.
Located on Newton Street, Hope Studios takes over the first floor of Marlsboro House, the building that used to be home to Sunshine Dance Studios, and will offer up to six studio spaces with accessible prices.
Hope Studios is an exciting collaboration between the award-winning Hope Mill Theatre, Play With Fire Productions and Aria Entertainment.
With the growing number of theatre, television and dance companies relocating and visiting Manchester every year, the team found that there was a gap in the market for affordable rehearsal spaces.
Drawing on years of experience, Hope Studios understands the needs of rehearsing companies, and the team has created a collaborative and creative space, incorporating Play With Fire's extensive Play Library for actors borrow scripts for rehearsal or simply reading in the comfortable communal area. It plans to become a community and networking space for the performance sector, and offer development support.
Joseph Houston, Artistic Director of Hope Mill Theatre and partner of Hope Studios said: "There is such need for studio space like this in the city as the rising number of creatives making work in Manchester is at an all time high."
He goes on to say: "It is an extremely exciting time in Manchester for the theatre industry. Artists are realising this is the place to be and we hope that Hope Studios meets a much needed requirement for quality, accessible rehearsal studios for people to create their work."
He added: "We are thrilled to be partnering up with Hannah and Dan from Play With Fire Productions, an incredibly exciting company that has staged two major productions at Hope Mill, and Katy Lipson of Aria Entertainment, who has been our in house producer at Hope Mill since we opened last year and has collaborated on all the musicals."
Katy Lipson from Aria Entertainment comments: "I am proud to not only be resident producer of Hope Mill Theatre but now a third partner in this fantastic venture in Manchester's Northern Quarter; A hub of creative individuals and companies working under one roof is just what Manchester needs and I am thrilled to be part of it."
Hannah Ellis from Play With Fire Productions and partner of Hope Studios comments: "We are so proud and excited to be working with Hope Mill and Aria to offer these studios. As a producing body for the last four years, finding rehearsal space is often the most stressful element of any project.
"This is a worthy and vital new project; filling an important gap in the Manchester creative scene. We want Hope Studios to be a thriving hub of creativity, with not just rehearsal space, but also community areas, a marketing aid, lessons, collaborations and much more."