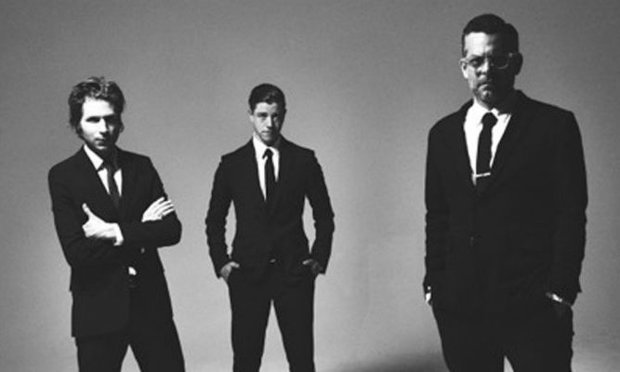 Interpol will coming to Manchester O2 Apollo as part of their new UK tour this November.
One of the most critically and commercially acclaimed bands of the last decade and a half, Interpol, will release their sixth album, Marauder, August 24th on Matador Records.
After the runaway success of their hugely successful 15th anniversary tour celebrating their seminal 2002 debut Turn On the Bright Lights, Paul Banks, Daniel Kessler and Sam Fogarino have been quietly working on Marauder, an album that sways as well as it seduces, that pounds as well as it pouts, and that batters as well as it broods.
For the first time since 2007's Our Love to Admire, Interpol have opened themselves up to the input of a producer. For two-week spells between December of 2017 to April of 2018, they travelled to upstate New York to work with Dave Fridmann – famed for recording with Mercury Rev, Flaming Lips, MGMT, Spoon, Mogwai, and countless more.
Like most, Paul has been many different people over the course of his life, and shades of them poke through throughout the album. Whether it's the overly-curious narrator of "Now You See Me at Work, Dear," the regretful soul looking back over a relationship in "Flight of Fancy," or the rabble-rousing, magnet for trouble at the heart of "The Rover," there are fascinating traces of a real person – past, present and future – entwined through many of the songs.
"This record is where I feel touching on real things that have happened to me are exciting and evocative to write about," he explains. "I think in the past, I always felt autobiography was too small a thing for me to reference. I feel like now, I'm able to romanticize parts of my own life."
It's an attitude that's also reflected in the album's cover; a shot of Attorney General Elliot Richardson, who in 1973, dramatically resigned after refusing President Nixon's orders to fire special prosecutor Archibald Cox, who was then leading an investigation into the growing Watergate scandal. Richardson cuts a lonely, isolated figure, naked to scrutiny in a spare and artificial looking room. "A lot of being accountable has to do with being honest," says Paul, referring to both his lyrics, and the cover. A sense of reckoning is inextricably part of the album as a whole.
Fri 16th    November    MANCHESTER, O2 Apollo
Fans that pre-order Marauder directly from the Interpol store will get first access to ticket pre-sales for the new shows