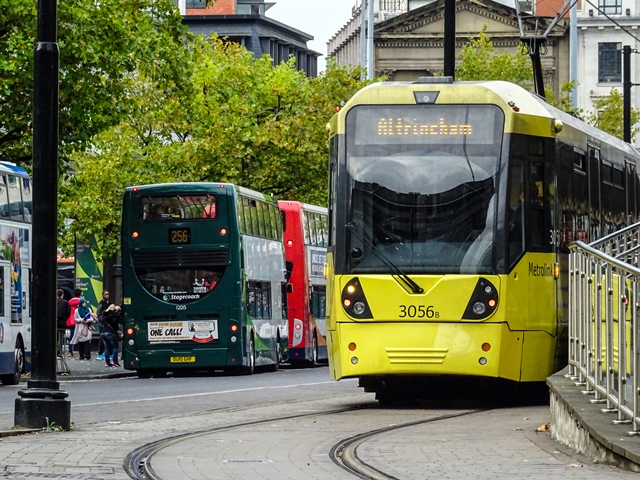 Passengers on one of Metrolink's busiest lines have been given a festive boost, with more double trams now running at peak times.
Two additional trams on the Altrincham line have now been launched, allowing more single unit services to run as 'doubles'. They are delivering space for around 400 extra passengers an hour at peak times between Altrincham and Etihad Campus.
From early-December, a further two trams will mean that more 'doubles' can also run on the Bury line – the network's second busiest – carrying more passengers to and from the city centre.
The increased capacity has been delivered due to significant investment by Transport for Greater Manchester (TfGM) into new substations along the Bury and Altrincham lines.
Work on the Altrincham line is now complete, providing additional power and resilience. The Bury line will follow in the near future.
Andy Burnham, Greater Manchester Mayor, said: "Passengers have raised concerns about overcrowding on this line in recent weeks and I have been in discussions with transport providers to ensure action is taken to respond to these concerns. So I'm really pleased to see this announcement today.
"Investment in transport infrastructure in Greater Manchester is vital – not only to help people get about, it's also crucial to supporting the continued economic growth of the city-region.
"We already have the largest light rail network in the UK which helps millions of people get around the city-region every year but I remain committed to pushing for more investment from Government and looking at how we can better integrate all forms of public transport to ensure more people travel easily to work, to school and college, for shopping trips and for leisure."