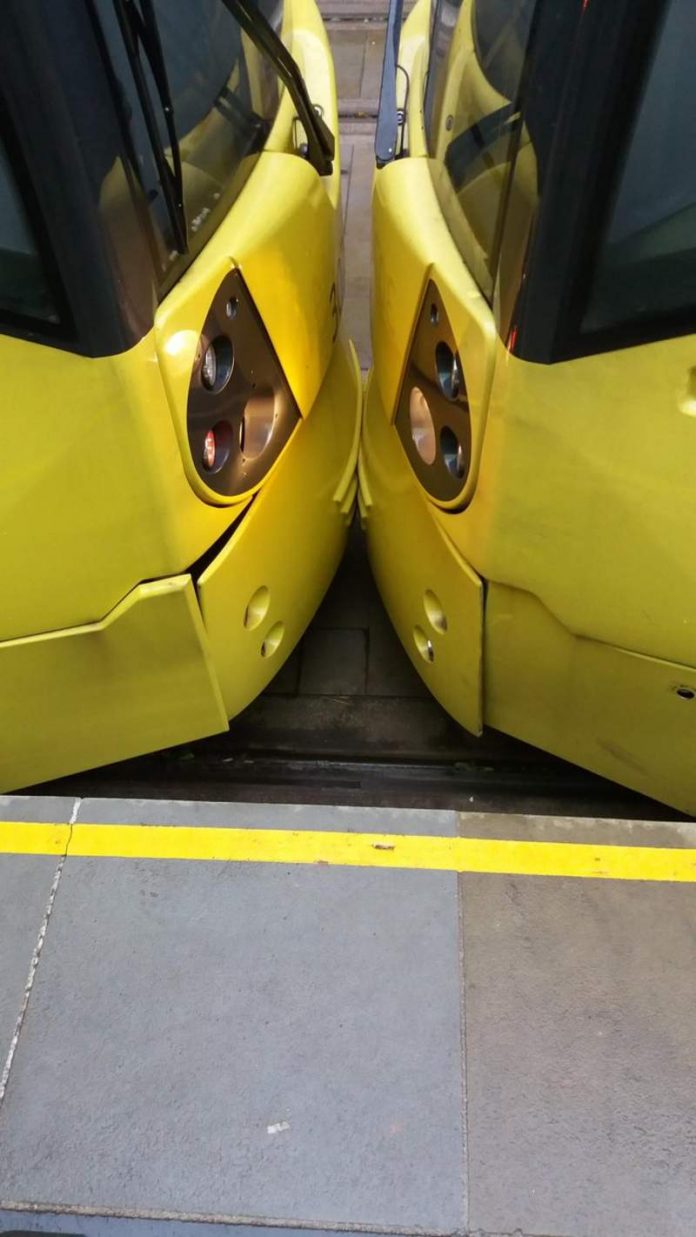 An investigation is underway following a low-speed collision between two trams at St Peter's Square.
Shortly after 8.15am on Friday 10 November 2017, an Eccles-bound tram collided with a stationary tram.
No injuries were reported, although minor damage was caused to both vehicles.
Trams were stopped across the network for a short period while the operator KeolisAmey Metrolink (KAM) undertook an initial assessment to understand the full extent and impact of the collision.
All services resumed across the network following initial investigations at the scene. Further work, including witness interviews and review of CCTV will now be undertaken as part of a thorough investigation into the collision, the results of which will be reported to the Rail Accident Investigation Branch (RAIB).
Aline Frantzen, Managing Director of KeolisAmey Metrolink, said: "We are deeply sorry for the inconvenience caused to passengers this morning. Our staff secured alternative transport options to help keep passengers moving while working to resume services safely across the network and carry out a thorough investigation into this incident.
"We take customer safety seriously so the decision was taken to suspend all services. This meant trams were stopped at platforms so passengers could leave as they needed or wanted to, and prevented disruption to the city's roads.
"We will continue to work closely with TfGM and the RAIB to establish the cause and we will also review the way in which we dealt with the incident."
TfGM's Head of Metrolink, Danny Vaughan, said: "I'm thankful that no one was injured as a result of this incident and echo my earlier apology to those whose journey was disrupted.
"Quite frankly, incidents like this should not happen and I've emphasised to the operator the absolute urgency in which they need to ensure a meticulous and swift investigation is carried out.