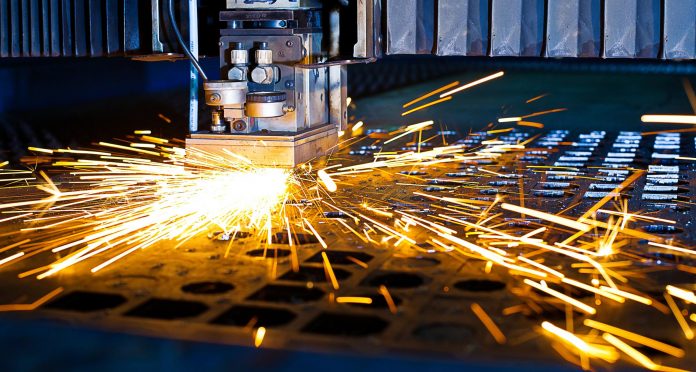 Figures released by the ONS today show that manufacturing output fell by 1.4 per cent in April, the sharpest one-month fall since October 2012.
The news sent the pound sliding below $1.34 against the US dollar as expectations of an interest rate hike later this summer were dampened.
ONS head of national accounts Rob Kent-Smith said: "International demand continued to slow and the domestic market remained subdued."
Overall production output fell by 0.8 per cent. Britain's trade deficit also widened by £1.9 billion, to £9.7 billion, over the three months to April.
The surprise fall in industrial production in April suggests that the sector is still struggling to pick up pace after a weak first quarter. Manufacturing output contracted by 1.4% on the month, the third consecutive decline, leaving the quarterly growth rate at minus 0.5%," says Andrew Wishart, an economist at Capital Economics.
Manufacturing has been a relative bright spot for the UK economy ever since the Brexit vote of June 2016, with the double digit fall in the Pound making British goods cheaper for overseas customers to buy, while a robust domestic economy has also fuelled demand but today's figures leave that in doubt.
Separately construction output continued its recent decline in the three-month on three-month series, falling by 3.4% in April 2018; the biggest fall seen in this series since August 2012.