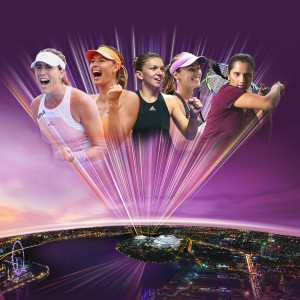 The Chinese city of Shenzhen was awarded a 10-year deal to host the end of year tournament that features the top eight women players in the world.
The finals have been held in Singapore since 2014 and Manchester joined Prague, St Petersburg and Singapore in bidding for the event.
Gemdale Corporation, one of China's largest and leading real estate developers, submitted the winning bid.
The company's bid includes building a state-of-the-art venue in the city's downtown area, with seating for 12,000 people, and record prize money of $14 million for the Top 8 singles players and Top 8 doubles teams, double the previous purse.
"This will easily be the largest and most significant WTA Finals deal in the 45 years since the WTA was founded and promises to take the event to a spectacular new level." said  Steve Simon, WTA CEO and Chairman.