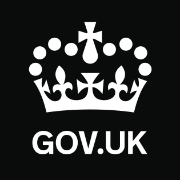 A Manchester-based company which misrepresented itself as Google when selling a service has been wound up in the High Court.
Movette Ltd sold a service to manage the online 'Google My Business' listings of its customers. It traded from premises in New Mount Street though it's registered office was In Radcliffe.
The company used the trading styles of 'Online Content Management Services' and 'OCMS' and continued the same or a very similar business to that previously carried on by Online Platform Management Consultants Ltd, which was wound up on 13 April 2015 on the grounds that it operated against the public interest.
The investigation found Movette Ltd had been the subject of a significant volume of complaints to regulatory bodies such as Action Fraud and Trading Standards during its two-and-a-half year trading history.
Movette Ltd charged a fee of between £199 and £249 for a 12 month contract. The company's financial records showed it received fees totalling £537,000.
Commenting on the case, Colin Cronin, Investigation Supervisor with the Insolvency Service, said:
Movette used deceptive methods to persuade customers to sign up for its service, including stating or implying that it represented or was connected to Google.
The company then made it difficult for customers to extract themselves from rolling contracts and used debt collection methods which were coercive and intimidatory.
These proceedings show that the Insolvency Service will take firm action against companies which operate in this manner.
I would urge any business which is contacted by cold-call and invited to sign up for a Google My Business listing to make full enquiries into the service being offered before entering into any agreement. Google My Business is, in fact, a free service which allows businesses to enter and update information with the intention of marketing themselves to users of the search engine.