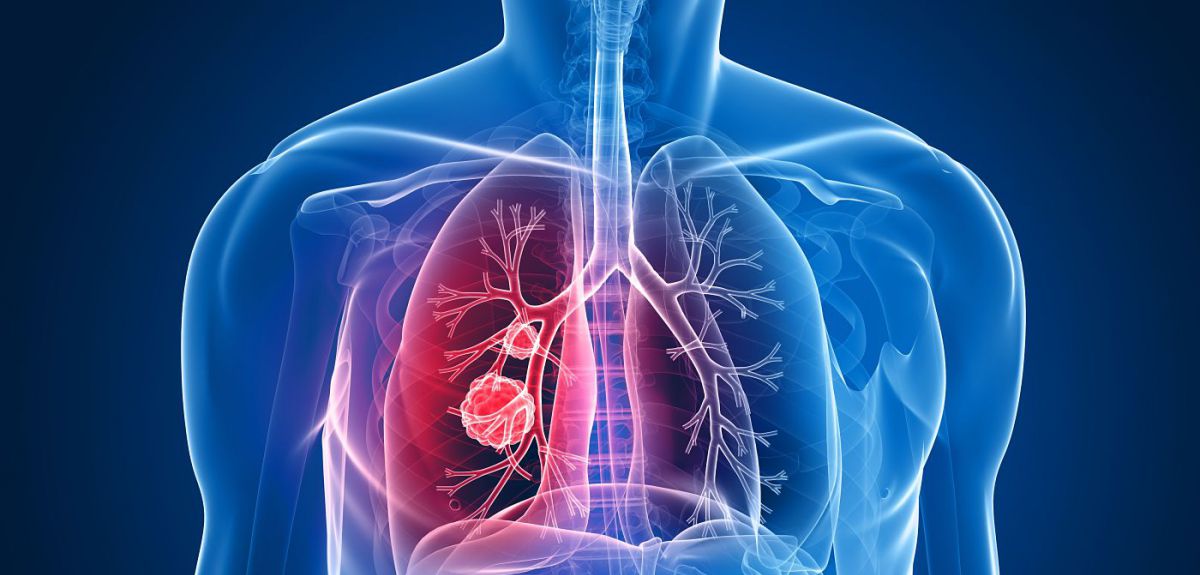 Lung cancer early diagnosis rates have soared during a targeted screening pilot in Manchester where on-the-spot CT scans were offered in shopping area car parks.
The results have sparked calls for the Manchester Lung Health Check pilot to be scaled up effectively to potentially save thousands of UK lives.
Eighty per cent of lung cancers diagnosed during the three-month pilot were discovered at the more curable 'stage one and two' as opposed to less than 20 per cent of patients diagnosed through usual pathways after reporting symptoms.
The pilot sited mobile low-dose CT scanners in three deprived areas of Manchester.
It was funded by Macmillan Cancer Support through the Macmillan Cancer Improvement Partnership (MCIP). It was devised and implemented by University Hospital of South Manchester NHS Foundation Trust (UHSM) and MCIP in partnership with GPs, Manchester City Council, Macmillan and the three Manchester Clinical Commissioning Groups.
Data revealed by UHSM shows:
80 per cent of lung cancers diagnosed by the checks were discovered at the more curable 'stage one and two' as opposed to less than 20 per cent of patients diagnosed through usual pathways after reporting symptoms
The percentage discovered at stage 4 reduced from nearly 50 per cent to just over ten per cent. Stage 4 lung cancer is almost always incurable and can result in rapid death
More than 2500 people with a smoking history underwent the checks, with about half being offered an immediate CT scan which led to 42 cancers being discovered – that's one lung cancer diagnosis on nearly every scanning day of the project
Nearly 90 per cent of those diagnosed were offered curative treatment
20 per cent of attendees were diagnosed with COPD (chronic obstructive pulmonary disease)
Lung cancer is Manchester's single biggest cause of premature death. Latest figures show it claimed the lives of 800 people aged under 75 over a two-year period. That's 200 more than were Manchester has the highest premature mortality rates for lung cancer in England.
The results could pave the way for low-dose CT scanning in community settings to be used on a wider scale to reduce lung cancer mortality rates in what clinicians and Manchester's health officials are describing as a 'game changer' for early diagnosis of the disease.
Dr Phil Barber, Consultant Respiratory Physician to the University Hospital of South Manchester and MCIP Clinical Lung Lead said: "The response from patients was extremely encouraging for future early diagnosis lung projects.
"It is often assumed that people living in more deprived areas like those chosen for this pilot do not usually take up screening opportunities but we have demonstrated that this is not the case, and that many people are keen to attend.
"We have hard evidence now that CT scanning high-risk patients helps us to identify cancers early enough to cure them, and we have also picked up many patients with other lung conditions at a much earlier stage than would otherwise have been possible.
''This is a landmark day for the respiratory health of Manchester people."
Lynda Thomas, Chief Executive, Macmillan Cancer Support said: "Our Manchester pilot has achieved extraordinary success in diagnosing lung cancer at an early curative stage.
"Lung cancer is the most common cause of cancer death in the UK, claiming the lives of more than 35,000 people a year. Yet thousands of lives could be saved if early diagnosis screening of lung disease could be taken forward.