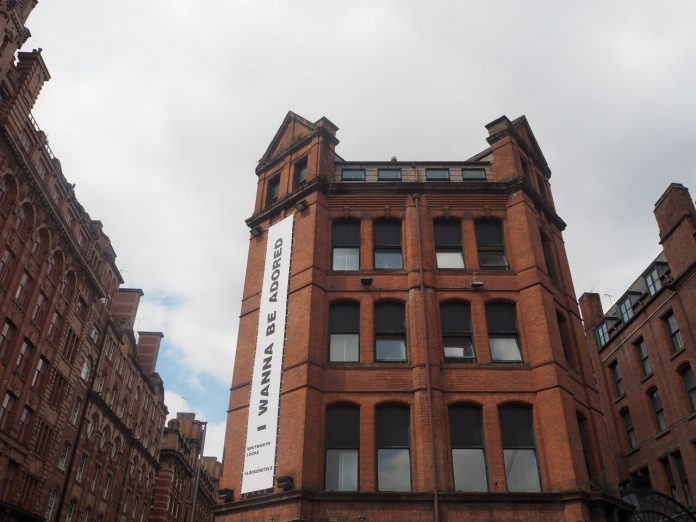 The first design-led aparthotel from Locke Hotels will be opening this October on the corner of Whitworth Street and Princess Street.
After the successful opening of Eden Locke in Edinburgh in 2017 and East London's Leman Locke in October 2016, Whitworth Locke is coming to the bustling city of Manchester.
Opening in the heart of Manchester, the development of the 160-unit lifestyle aparthotel is underway. On offer will be 24sqm studios and one-bedroom suites. Whitworth Locke fuses the comfort and autonomy of designer residential living with the character, service and amenities of a lifestyle hotel.
The new aparthotel will have stunning scenery overlooking Rochdale Canal. Formally the cotton mill compromised of three buildings, the space is being stunningly transformed by acclaimed New York architects / designers Grzywinski + Pons.
Awarded the Serviced Apartment Industry Breakthrough & Innovation Award by ASAP and recognized by the Guardian as one of the top 10 design hotels globally, Whitworth will be a fantastic edition to Locke Hotels.
"We believe that travellers are willing to compromise on a short stay but not necessarily for longer trips. They want an aspirational second home, and a home is so much more than a place to rest your head. We believe that everyone's home is defined by a combination of their community and daily habits." Says Eric Jafari, Locke's Co-Founder and Creative Director.
A stay at Whitworth Locke Hotels includes …
24/7 Reception & House Host team
Foundation Coffee Coffee Shop & Espresso Martini Bar
The Atrium – a lush urban greenhouse Cocktail Bar
All-day healthy dining restaurant
DJ Booth in Central Atrium
Speak Easy Basement Bar
Locke Shop in partnership with L'Estrange
Co-working Space (60 covers)
Gym & Yoga Studio
Meeting & Event Space
Super-fast free Wi-Fi
Smart TV's & Apple Boxes
"It is critical that each Locke is rooted in its locality and we couldn't think of a better partner than Foundation to ensure that Whitworth delivers on this promise."
About the author: 
Marie Harwood is a Digital Marketing Assistant at Different Gravy Digital, Hale, Cheshire.
Different Gravy Digital are a full service Digital Marketing Agency operating in the Hospitality & Leisure, Financial Services, Legal & Property sectors.  Products and services range from; 3D & 360° Tours, Website Design & Build, Social Media, Video Production, Search Engine Optimisation (SEO), Content Creation, Email Marketing, Online Feedback / Review Systems and Paid Advertising (Google, Bing and Social Media).
Contact Details:
marie@differentgravydigital.co.uk
0161 706 0004
120a Ashley Road, Hale, Altrincham, Cheshire, WA14 2UN