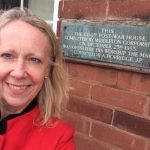 Two Greater Manchester MP's were counted among the thirteen in total who voted against holding the General Election in June.
The Prime Minister was forced to hold today's vote under the terms of the Fixed Term Parliaments Act, which forced her to win the approval of two-thirds of MPs
However Graham Stringer, Labour MP for Blackley and Broughton and Liz McIness Labour MP for Heywood and Middleton voted against an early election.
The latter tweeted just after the election was announced that the PM "has just ruined the day of my poor mum's funeral. She was poor working class so not important".
She later deleted the tweet.
522 voted in favour of the move but over 100 abstained including the SNP members who said rival MPs were "turkeys ready to jump into the baking tin".