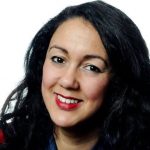 Salford Labour Councillor Sareda Dirir has announced that she will be stepping down from the role after she was appointed last month to be the Deputy Cheshire Police and Crime Commissioner.
The Councillor for Claremont Ms Dirir had originally told the panel that interviewed her that she would not promise to step down from role as a councillor in Salford, saying: "If appointed I may consider how much time I can dedicate to the role and my role as a councillor."
The appointment was controversial, after it was revealed that members of the county's police and crime panel were not impressed by her performance in a confirmation hearing saying that she "failed to demonstrate an adequate knowledge and understanding" of the role.
There were also controversy during the appointment hearing the hearing, when Conservative councillor Andrew Dawson claimed "people may think you only got the job because of the link the police commissioner has with your parents?"
Her parents Linda and Allin Dirir represent the same Penketh ward on Warrington Borough Council as the Police and Crime Commissioner Mr Keane.