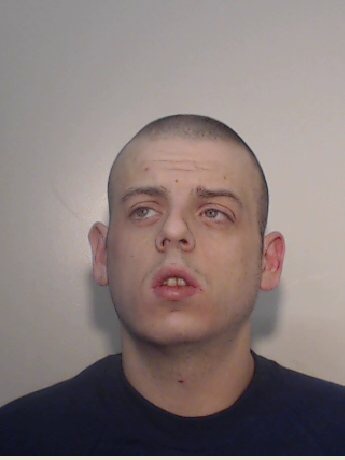 A man who broke into a woman's home and raped her at knifepoint has been jailed for life.
Neil Anthony Thompson 28, of Oswald Road, Chorlton has been sentenced today at Minshull Street Crown Court to life imprisonment, with a minimum term of eight years.
He previously pleaded guilty to rape, attempted rape, three sexual assault , causing a person to engage in sexual activity without consent, trespass with intent to commit a sexual offence and burglary.
On 12 November 2016, a 22-year-old woman had just returned to her home in Old Trafford when she heard a noise.
Believing the noise was just a car outside, the woman, who was home alone, thought nothing of it and continued what she was doing when suddenly there was a loud bang and her bedroom door swung open.
In stormed Thompson carrying a knife, who immediately began demanding that the woman hand over all of her cash and told her to take off her clothes.
Fearing for her life, the woman did as Thompson had ordered before he proceeded to rape her in a number of rooms in the house.
During the prolonged attack Thompson repeatedly threatened his victim with the knife.
After suffering at the hands of Thompson for around half an hour, the woman was able to escape and run to a neighbour's house and ask for help.
Following extensive enquiries, Thompson was located and arrested in the early hours of 15 November 2016.
Detective Sergeant Rebecca Mills, of GMP's Trafford borough said: "This was an absolutely horrific and completely random rape of a young woman in her own home by a man she had never seen or spoken to before.
"This is one of the most horrendous incidents I have been involved with investigating and the details of it will no doubt send cold shivers down the spines of anyone who hears them.
"The courage that Thompson's victim has shown, not only by managing to escape and get help, but by then coming forward to police, assisting the investigation throughout and speaking out in court is nothing short of phenomenal.
"This was reflected in comments made by the judge during today's sentencing when he commended her for the bravery she showed on the night and then again when coming face to face with her attacker and delivering a victim impact statement in court today.
"I would also like to thank her and pay tribute to her for this bravery, and I just hope the significant sentence passed today will bring her some comfort to know that her help has taken a dangerous man off the streets and seen justice served."