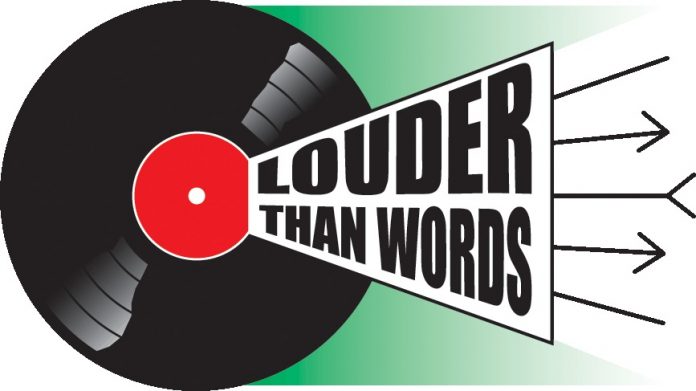 Louder Than Words takes place in the gorgeous Principal Hotel this coming weekend. Now in its fifth year and a regular fixture of the arts and culture calendar, the full festival programme is now available from the festival website. Across the weekend a fabulous array of musicians, writers, academics and fans will play, discuss and unpack music, and what it means to all of us.
One late and intriguing addition is that Lee Broadbent, frontman of Manchester-based band Cabbage will be joining the line-up, with an 'in conversation' on Saturday… just one of a stellar line-up of music personalities,
Taking in Q&As, panel discussions and workshops, edited highlights reveals characters such as Horace Panter (The Specials), Jah Wobble (PiL), Rat Scabies (The Damned), Jordan (the original punk), Steve Ignorant, Pete Wylie, Miles Hunt (The Wonderstuff) and Celeste Bell, talking about her mother, Ploy Styrene. Music writers including Paul Morley and Barney Hoskyns will mingle with academics from as far as Southampton and Epsom, while performances will include the Time Travelling Suffragettes, a 'vinyl countdown' story of the album and panels looking at everything from the club scene to women and subcultures.
Beyond these highlights the festival is also very keen on encouraging the next generation of music writers. Louder is proud to welcome the return of both Unconvention and the Manchester District Music Archive, once again hosting panels. Performance poet Chris Jam is back, with an assembly of young people from the north, all engaged with a poetry slam on the subject of pop and politics; music academics will unpick the subject of how to make money from music writing; and of course the winner of the Wilko Johnson Writing Award (for writers under 25) will be announced.
Across the board, then, there is something for everyone, whether aspiring music scribe or established music maker, with over 40 separate events over the weekend in four different rooms within the hotel (not forgetting the bar!)
Listen to your musical heroes… get books signed… get up close and personal with your musical heroes. Put a big X through this weekend in your diary. It might get Loud…