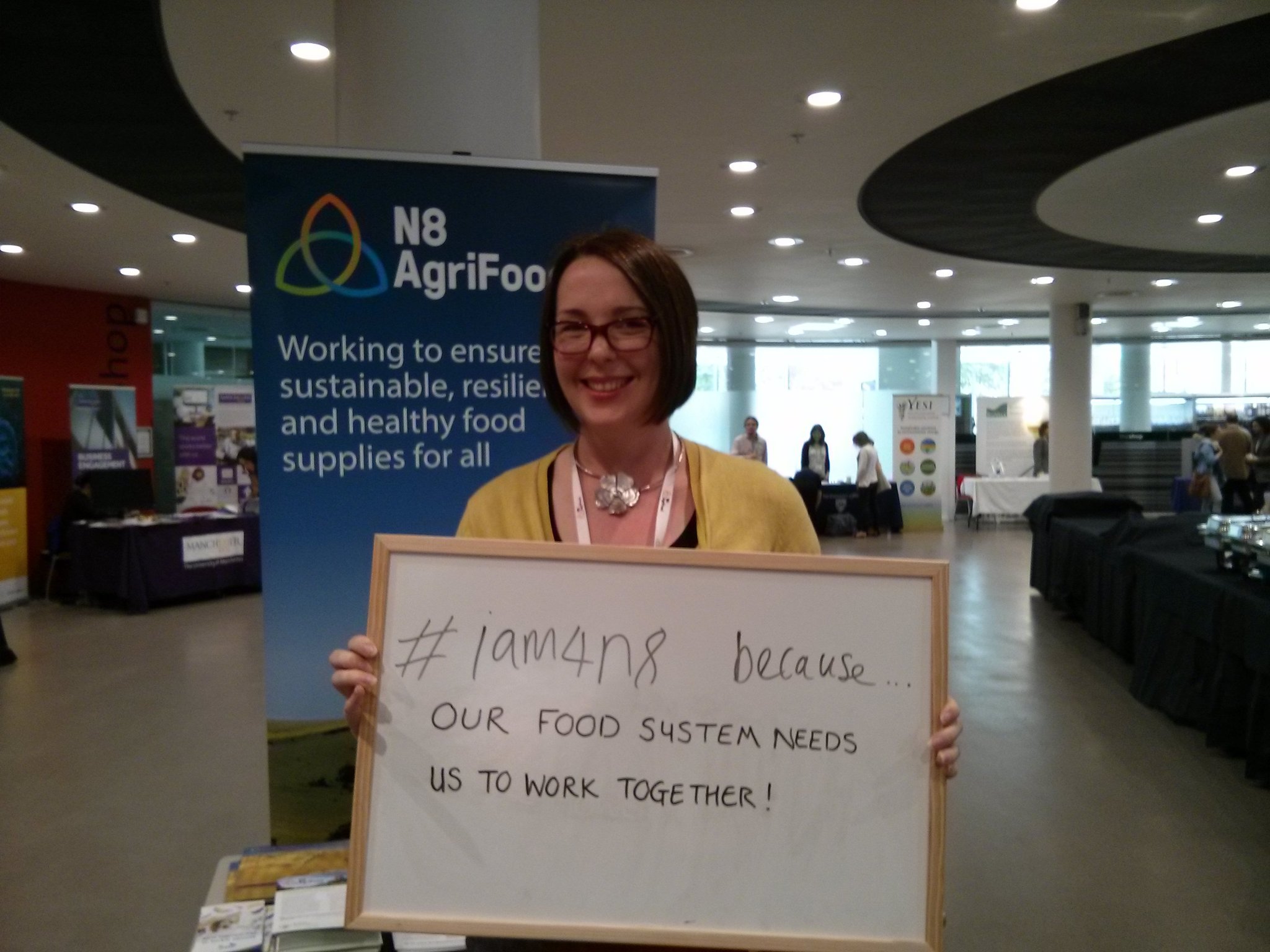 A group of leading northern Universities has launched a groundbreaking international food research programme in Manchester.
The N8 Research Partnership – which comprises Manchester, Durham, Lancaster, Leeds, Liverpool, Newcastle, Sheffield and York Universities – will enable academics and researchers to collaborate closely with industry, farmers and the government, and aims to solve the global challenge of ensuring sustainable, resilient and healthy food supplies for everyone.
More than 50 speakers from the likes of Sainsbury's, PepsiCo, Nestlé, Co-Operative Group, Department for Environment, Food and Rural Affairs (Defra), HSBC and the National Farmers' Union spoke at the launch event, where attendees explored the need for a sustainable food system to meet current and future needs, particularly in light of population growth and climate change impacts.
Delegates also explored critical issues such as building resilience in the supply chain, closing the skills gap, antibiotic resistance and integrated approaches to food and nutrition. Attendees had direct access to funders, new partners in industry and academia, and took part in a series of interactive workshops addressing issues surrounding sustainable food production, supply chains and improved consumption and health.
Professor Bruce Grieve, Director of The University of Manchester's e-Agri Sensors Centre, said: "This is a really exciting time as the N8 Agri-Food programme represents 12% of the total academic research and resources in the UK and the first time such a large group has come together to tackle the global challenge of sustaining food supply and nutrition. This is such a complex and interconnected problem, spanning everything from soil and plant science through to consumer psychology and engineering, that only through bringing such a large group together can we help to deliver a new paradigm with our farming, industry and charity partners."
Professor Koen Lamberts, Chair of the N8 Research Partnership and Vice-Chancellor and President of the University of York, said: "The launch of N8 AgriFood is a fantastic opportunity to explore new projects and solutions to the main food security, agritech and consumer health issues across the supply chain."
Keynote speakers at the event included Professor Ian Noble, Senior R&D Director at PepsiCo; Professor Ian Boyd, Chief Scientific Adviser for Defra; Tim Benton, UK Champion for Global Food Security; Keith Gill, food industry pioneer and founder of Phileas Fogg crisps and Dr Emma Hennessey, Head of the Science and Innovation team at the Foreign Office.