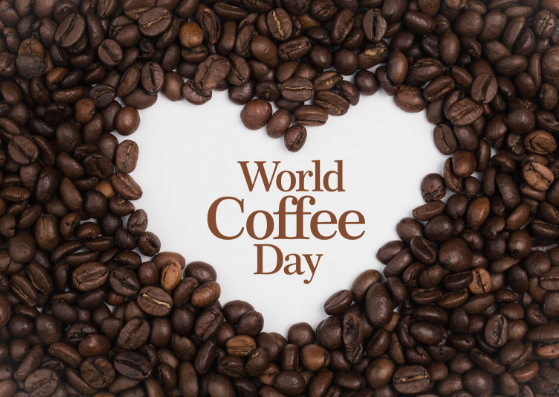 Celebrate international coffee day with some tasty caffeine treats at the Corn Exchange, 1st October 2018.
PHO, TRADITIONAL VIETNAMESE COFFEE AND ESPRESSO MARTINIS
SALVI'S, A CLASSIC AFFOGATO
TAMPOPO, ASIAN ICED COFFEE
COSY CLUB, COFFEE RELATED TREATS
Apparently just inhaling the aroma of coffee can simply wake you up. International Coffee Day is the most important date in every coffee lover's diary, so why not cure your caffeine addiction and enjoy all the delights the Corn Exchange has to offer.
A very smooth and sweet start to the day. Why not try a delicious Vietnamese coffee at Pho? Served the traditional Vietnamese way, with condensed milk. Also served as iced coffee for those wanting a cool, caffeine fix. Pho is also offering a tasty Espresso Martini – so there is no excuse to miss out this International Coffee Day.
Why not grab a coffee-related dessert? Salvi's is offering some delectable coffee desserts including a classic Affogato. The authentic Italian restaurant is also offering a fantastic range of Italian Coffee in its deli.
Fancy tasting delicious coffee from Southeast Asia? Tampopo is also serving a traditional Vietnamese style coffee with condensed milk, as found in the cafes of Hanoi and Saigon. For those who prefer a cooler option, grab a refreshing Vietnamese ice coffee at Tampopo. This flavoursome drink is shaken over ice with Cointreau or Thai Rum for an extra kick!
Let your taste buds experience the fantastic caffeine delights at Cosy Club. For the classic coffee lovers, why not grab a flavourful Latte? Or an Affogato that's certainly a deliciously rich treat. And if you fancy something a little stronger, Cosy Club has a rather tasty Espresso Martini, with an abundance of coffee. Celebrate International Coffee Day in style!
So, head to Corn Exchange today for a delightful choice of caffeine drinks and treats.