Have you ever noticed how travel agents' shops are rapidly closing down on the UK high street? 350 have, in fact, shut their doors across the country last year, with more expected in the future.
The reason, of course, is that sites like Expedia, Booking.com and Trivago are replacing the traditional travel agent. Moreover, we use sites like TripAdvisor to gain an insight, from both professionals and fellow travellers, into our destination.
The point is, despite the decline in the use of travel agents, we do not go into our holiday 'blindly'. In fact, we are probably better informed than ever before. This use of digital disruption, which is an overarching term for how technology makes an existing product superior, can also be applied to things like buying car insurance (Go Compare, Money Supermarket etc.) or even buying books (Amazon).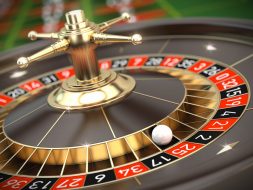 Casino Review Sites offer Wealth of Information
Online casinos are not traditionally viewed as something you would research and compare before joining. Most of us would sign up after seeing an enticing promo on a television advert, giving little thought to getting the best deal – a bit like going to a hotel without that TripAdvisor review. However, there is a solid argument that we should be checking casino review sites before signing up, with there being several benefits gained by doing just a little research.
The first thing to ensure is that the review site itself is fit for purpose. The good news is that there are recognised and trusted brands within the industry. Online Casino Info, for example, is a good place to start because it brings you impartial reviews of a range of casinos, but also points you to where the best bonus offers are available, including free spins and no deposit offers. Other sites trusted by players include: AskGamblers, thePogg and Casino Market.
What's the point in reading a review? Well, it gives you an insight into what the online casino offers, and that might be more diverse than you think. We might assume that the majority of casinos are the same, but they will have signed different licensing agreement with different software developers (makers of the games), so the choice can be as stark as choosing between a PlayStation 4 and Nintendo Wii. For example, a casino powered (mainly) by Playtech games will have the exciting DC Superheroes Jackpot range, comprised of several titles like Justice League, Man of Steel and the Dark Knight. Other casinos could have classic NetEnt titles like Starburst and Gonzo's Quest.
Customer Service Questions Also Important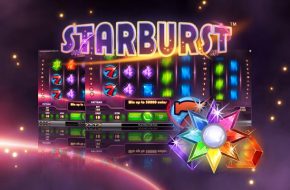 And, of course, you should be thinking about more than just games and bonuses before choosing to join an online casino. A thorough review will provide details on the customer service of the casino: perhaps they have a bad reputation for resolving player disputes? Other factors are also important, including the range of deposit methods, the amount of time it takes to withdraw your winnings to your bank account and the software used on the site.
All these factors are the equivalent of, again using the TripAdvisor comparison, finding out whether or not the hotel we will be booking has a swimming pool, or if there is a king-sized bed in the room. Like TripAdvisor, casino review sites are absolutely free, so it will cost nothing to have a quick check before you part with your cash. Up to 91% of us read reviews before making any purchase, it makes sense that we do the same for an online casino.