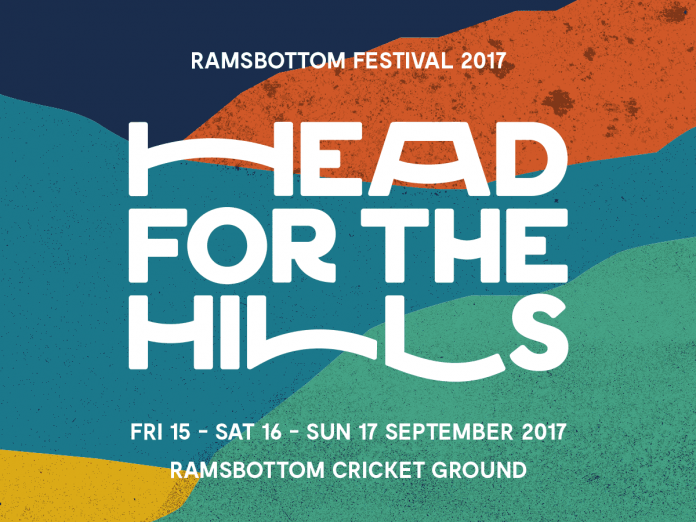 Head for the Hills, The Met in Bury's annual festival of music, arts, crafts, family fun – and locally produced food and ale – returns today.
The gates open at 5pm at Ramsbottom Cricket Ground, and there will be music on five stages throughout the evening, climaxing with a set by indie legends Maxïmo Park,who bring us hits like Apply Some Pressure, Our Velocity and Books from Boxes alongside songs from their acclaimed new album Risk to Exist.
Also appearing on the Hills Stage are Larkins. A summer of festival appearances as well as a sold out show at Manchester's Club Academy has seen then rapidly made a name for themselves amongst both fans and critics alike.
Cassia are a Macclesfield three piece who have made their mark with their own brand of calypso-flavoured pop.
Colourful shirts, African rhythms and indie-influences have led to critics describing Indigo Velvet as "tropical-pop"
A four piece indie rock band from Leeds, Clay headline Smaller Rooms. They have been making a big impact since launching in 2014.
The Opera Comic combine gracious melodies and a charming allure. After releasing debut single We Are The Freaks in October 2016, they have built a glowing reputation with live shows and successive releases.
Dear CAROLINE are a fast-rising four-piece indie/ alternative rock band, based in Greater Manchester.
French/British band Fossette blend melancholy lyrics, powerful hooks and hard-hitting rhythms. Frontman Smudger Lewis writes, touching on subjects considered taboo by other writers.
Headlining T'Other Stage are Stockport indie-rock four-piece Kashmere. They have quickly become known as one of the most energetic bands on the circuit.
Infectious and fresh, Stockport four-piece No Hot Ashes have a unique funky rap/hip-hop sound that's been dubbed post-pop-discofunk.
With an extremely devoted hometown following and growing support from BBC Radio 6music, Stillia's stock is rising fast.
Manchester/Preston four-piece Saytr Play are frequently compared to The Kooks, Catfish and The Bottlemen and Vampire Weekend.
Blackburn four-piece New York Tourists deftly balance both energy and aggression, creating an idiosyncratic brand of indie pop that's impossible to ignore.
Self-proclaimed purveyors of "twisted power-grunge", False Advertising offer up dreamy soaring male/female harmonies blended with distorted guitars.
With their exhilarating cocktail of Balkan melodies, ska and sizzling brass, The Baghdaddies are unforgettable on stage and off.
3hattrio (three hat trio) play American desert music, responding to the natural world of their sacred homeland in southern Utah.
Mock Deer is London based folk musician Ricky Damiani. His delicate, powerful and endearing songs tell stories of nature, desire and loneliness.
James Holt is a singer/songwriter from Manchester with a unique alternative rock sound.
Around the site you'll find our fantastic family arts stages with everything from workshops to performances happening.
The Adventures of Snigel Snigel is a curious snail who loves bubbles! From the minute Snigel wakes up to when they fall asleep, bubbles are what they think about. Join Snigel on their journey to nd out where the bubbles come from.
Aiming to provoke contemplation and wonder, Between Stillness and Storm is a large-scale sculptural installation generating audio and visual responses to changing weather conditions, in daylight and at night.
Head on over to the Family Arts Zone where you'll find Bury Collective with the changing line gallery (if you take a piece off the washing line you have to replace it with one of your own) and quick fire portraits in the sketch booth. You can also make your own origami lanterns.
Ramsbottom Music Centre will also be running workshops where you can try your hand at a range of different instruments.
If you haven't got your tickets yet, you can still book online – or come down and buy at the festival site. The festival box office opens at 5pm.
Tickets for tonight cost £35 for adults, £30 for teens and £10 for children. Or buy a full weekend ticket for £100 adults, £80 teens, and £25 children. Under 6s go free.