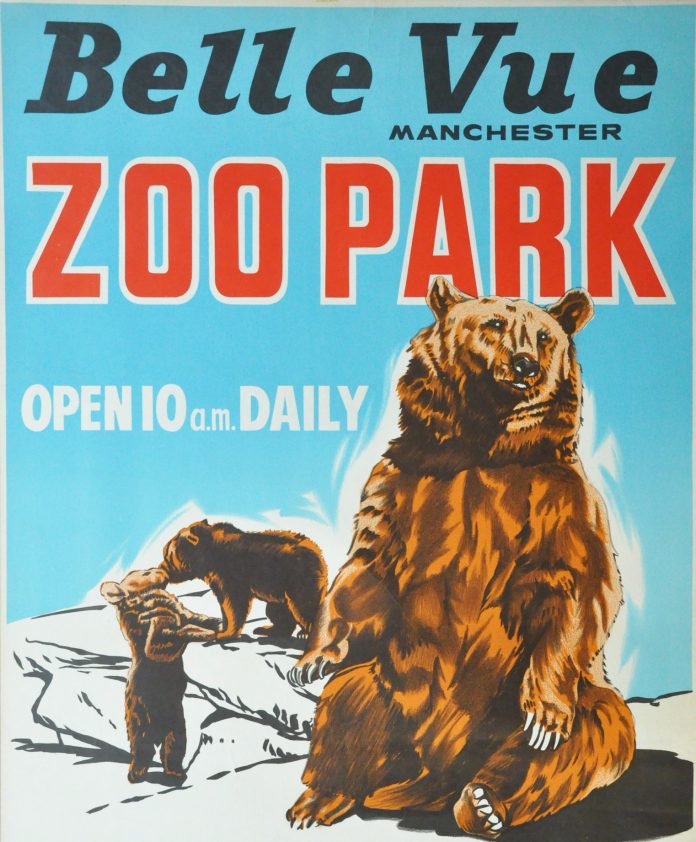 Gorton Monastery is to host a series of nostalgia afternoons looking back at the rich history of Belle Vue Zoological Gardens and Gorton.  These afternoons will include a talk and the opportunity to share memories of Belle Vue and Gorton.
The monthly events which start on Thursday 7 September will look back at the Victorian period of Belle Vue, focusing on the fascinating story of the Jennison's family ownership of Belle Vue Zoo from 1836 to 1925.
During the Industrial Revolution, the fields and farms in Gorton were overtaken by an explosion of industry as factories and new houses for the growing workforce were built in the area. Alongside its industrial heritage, Gorton is also well known as the former home of Belle Vue Zoological Gardens.
The gardens were opened in 1836 by John Jennison and at their peak they attracted over two million people per year becoming one of the most successful entertainment destinations in the United Kingdom. Over the years, Belle Vue expanded to include a maze, a zoo, an amusement park, a music hall, a speedway and a circus. Sadly, it closed its doors in the early 1980s after years of decline.
Janet Wallwork from The Belle Vue and Gorton Heritage and History Club said: "We have such a fascinating history right on our doorstep.  Belle Vue was known as the Showground of the World and Gorton, the Engine Room of the World.
These afternoons are an opportunity to celebrate our heritage and share memories from a bygone era, still fondly recalled by very many people."
There will be a charge of £3.00 adults/ £2.00 concessions per afternoon (payable on the day) which includes free entrance to the Monastery after the event. The Belle Vue and Gorton History and Heritage Club will meet at the Monastery on the first Thursday of each month from 1-3pm.
For further information, please visit www.themonastery.co.uk or phone 0161 223 3211