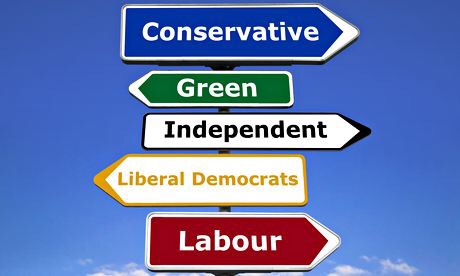 About Manchester takes a look at the runners and riders in Greater Manchester's Parliamentary Constituencies
Salford and Eccles described as a safe Labour seat and one of the more well known ones as the sitting MP since 1997 has been Hazel Blears, staunch Blairite, briefly Labour Party Chair and Secretary of State for communities before resigning from the government in 2009 in an attempt to destabilise Gordon Brown.
Hazel is not standing this time, her mantle and forty per cent of the vote that fell sharply sharply in 2010 after she became embroiled in the expenses scandal and was targetted by a hostile "Hazel Must Go" campaign, being passed to Rebecca Long-Bailey,
Long-Bailey, born to the roar of the Stretford End to Irish parents, was selected on an All-Women Shortlist (AWS) with the backing of Salford's elected Mayor, Ian Stewart, and trade unions TSSA, ASLEF and Unite.
She has worked as a solicitor for the NHS for the past ten years, her father worked as a Salford docker.
The Lib Dems finished second here five years ago and standing for them this time is former Lancashire and Burnley councillor, Charlie Briggs while the Tories whose vote comes mainly from the north of the constituency are fielding Church of England minister Greg Downes who works as a vicar in North Yorkshire and counts among
While sure to attract the media will be Mark Berry AKA Bez, dancer and percussionist with the Happy Monday's, standing for the Reality Party which he set up and nearly forgot to register on the anti fracking ticket.
Also standing are Paul Doyle, UKIP, Emma Van Dyke, Green Party, Sam Clarke, Pirate Party and Norren Bailey TUSC.
There was a swing of 7.6 per cent in 2010 in Worsley and Eccles South in 2010 but Labour retained the seat with the sitting MP Barbara Keeley gaining nearly forty three per cent of the vote.She is once again facing her 2010 Tory opponent and local councillor Iain Lindley and would expect to gain from the probable collapse of the Lib Dem vote.
Barbara has been at Westminster since 2005, is Parliamentary Private Secretary to the Shadow Chancellor of the Exchequer, Ed Balls MP and a member of the Commons Health Select Committee.
One interesting candidate to watch could be former Tory Geoffrey Berg, standing as an Independent. Active in local politics he was a fervent opponent of the plans to introduce a congestion charge to Manchester and was behind the campaign for the Mayoral referendum in Salford and who describes Salford council as "wasteful and horrendous monstrosity."
Also standing in the seat Kate Clarkson for the Lib Dems, Christopher Bertenshaw, Green, Jackke Anderson, Reality Party, Owen Hammond, UKIP and Steven North, TUSC.
Blackley and Broughton straddles the boundaries of Manchester and Salford and has been represented at Westminster by maverick Labour MP and former leader of Manchester City Council Graham Stringer since 1997 in its various guises.
Early scuffles are already breaking out even before the final day for candidates to register with Greater Manchester Police having been in touch with UKIP, after its candidate printed potentially defamatory comments on his official election literature. Realising that possibly libelling his opponents is not the best electoral strategy, Martin Power scribbled out the contentious bits in biro and then handed the leaflets out anyway.
This multi-cultural seat contains significant Muslim, Irish, West Indian, Sikh and Polish populations as a Jewish community concentrated in the Higher Crumpsall and Broughton Park areas.
Stringer won over fifty per cent of the vote last time and the MP, who has not minced his words over the negative effect that the "islington crowd" on he traditional Labour northern vote is unlikely to be troubled in his re election campaign.
The Conservatives, who finished second last time are fielding Michelle Tanfield Johnson, a councillor who lives Wisbech, Lincolnshire and runs her own computer recycling company while Richard Gadsden is standing for the Lib Dems and David Jones for the Greens.
In Stretford and Urmston, sitting MP Kate Green is defending a majority of over nine thousand for the Labour Party. Edinburgh born Kate, former chief executive of the Child Action poverty group was first elected in 2010 and chairs the all Parliamentary Group on poverty.
She is up against Trafford councillor Lisa Cooke for the Conservatives, Louise Ankers for the Lib Dems, Gerladine Googins for the Greens and Kalvin Chapman for UKIP.
Wythenshawe and Sale East saw a by election just last year after the death of popular sitting MP Paul Goggins. Labour Mike Kane easily retained the seat for the party with UKIP coming second ahead of the Tories.
Kane, former Manchester coucilllor and executive member for Arts famously lost his council seat in 2008 by seven votes to the Lib Dems.
Standing against him this year are Solicitor ,Mediator and a Director of a Social Enterprise Company Fiona Green for the Tories, former councillor Victor Chamberlain for the Lib Dems, Jessica Mayo for the Greens, Lee Clayton UKIP, Lynn Worthington, TUSC and Johnny Disco, Monster Raving Loony Party.
One of the most watched constituencies will be Withington where sitting MP John Leech was the victor in a rather ugly campaign in 2010 against Lucy Powell who went on to help ED Milliban's campaign to be leader and was elected to Parliament in Manchester Central in 2012.
The constituency is high in Labour's list of targets with Leech under pressure from the Labour Candidate and Manchester City Council executive member Jeff Smith. With a high student vote, there will be a backlash against the Lib Dems over tuition fees even though Leech voted against his party when the increase came.
Others standing are Robert Manning for the Tories, Lucy Bannister for the Greens, Mark Davies for UKIP and the Independent Marcus Farmer.
Lucy Powell wil busy helping to run Labour's national campaign while fighting her own seat in Manchester Central which she famously won on the lowest turnout in by election since the Second World War when just eighteen per cent of voters bothered to turn out.
Standing against her in this extremely safe seat are Xingang Wang for the Tories, Kieran Taylor-Dave for the Greens, John Reid for the Lib Dems, Myles Power, UKIP and Loz Kaye, Pirate Party.
If Gerlad Kaufman gets elected in May for Manchester Gorton , he will be come father of the house. He was first elected back in 1970, he is standing again at the age of eighty four he says because the party twisted his arm.
He took the seat with fifty per cent of the vote in 2010 with the Lib Dems coming second and a Tories a distant third.The Labour Party has held the seat since 1935.
Standing against him this time, IT professional Dave Page for the Lib Dems, Mo Azfal for the Tories, Laura Bannister, Green, Phil Eckersley UKIP and Simon Hickman TUSC.
Sitting MP Andrew Gywnne took fifty one per cent of the vote in 2010 in Denton and Reddish with the Tories coming second. The former councillor, former PPS to Ed Balls and shadow transport and health spokesman will be up against Lana Hempsell for the Conservatives who finished second five years ago, Mark Jewell for the Lib Dems and Andrew Fairfoull for UKIP in this safe Labour seat.
Another safe Labour seat is neighbouring Stockport where sitting MP AnnCoffey took forty two per cent of the vote five years ago. She has been an MP since 1992 and has during her career been PPS to both Tony Blair and Alistair Darling.
The Conservatives were neck and neck with the Lib Dems five years ago each taking a quarter of the vote.This time around Stockport councillor Daniel Hawthorne is stand ing for Nick Clegg's party while
Other candidates are Stephen Woolff for UKIP, Gary Lawson, Green and Matt Officer, Class War.
Cheadle has the third highest number of homeowners of all constituencies in England and Wales, according to ONS 2011 Census figures. Lib Dem and current government whip, Mark Hunter won the seat in 2010 with a 3,272 majority over the Tories but Mary Robinson will be desperate to win this seat back for the Conservatives.
Labour finished a distant third five years ago, former Stockport councillor Martin Miller is contesting the seat for them along with two independents Drew Carswell and Mathhew Torbitt as well as Shaun Hopkins for UKIP.
The Lib Dems have held the seat of Hazel Grove under Andrew Stunell since 1997 in what was once a tight marginal with the Conservatives.
Stunell is not standing this time around, he was part of the team that negotiated the coalition agreement with the Tories, feeling that at 72 it was time to pass the mantle to someone else.That will be Lisa Smart, Chief Executive of an international development charity. She is facing teacher and Stockport councillor William Wragg for the Tories and consultant and former journalist Michael Taylor for Labour, along with Darren Palmer for UKIP.