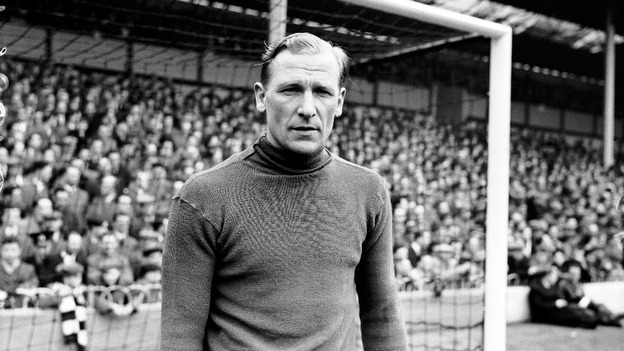 The former Manchester City goalkeeper Bert Trautmann is to be the subject of a new film according to reports this morning.
Trautmann, a former Luftwaffe paratrooper who fought for the Nazis on both the Russian and Western fronts in World War Two, joined the club in 1949,famously playing the last seventeen minutes of the 1956 FA Cup final with a broken neck.
Accirding to reports, his story will be told in Trautmann, a UK-German co-production. Its British producer is Chris Curling, whose films include The Last Station, a drama about Tolstoy starring Helen Mirren and Christopher Plummer in Oscar-nominated performances.
He said: "For me, it's much more a personal story about a young guy who got caught up in the Nazi movement and was then fighting on the eastern front. He saw terrible things in the war and was eventually captured by the British. When he entered the PoW camp, he was still following Nazi ideology. But he learned to see a different version of the world. He decided to stay in the UK, fell in love and was very successful on the football field. That interests me as much as the football."
He added: "It's a story about reconciliation between people. There was a big campaign against him at Manchester City. So, in the film, we watch a man coming to terms with his past and starting anew … overcoming hostility towards him. These days, that seems particularly relevant as well – how we as British people treat outsiders."
Trautmann broke several vertebrae in his neck when he collided with Birmingham's Peter Murphy in the 1956 finalbut was unaware of the seriousness of the injury and played the rest of the match, which City won 3-1.
Trautmann played more than five hundred times for City between 1949-64, having first arrived in England as a prisoner of war.
He died in 2013 at the age of eighty seven