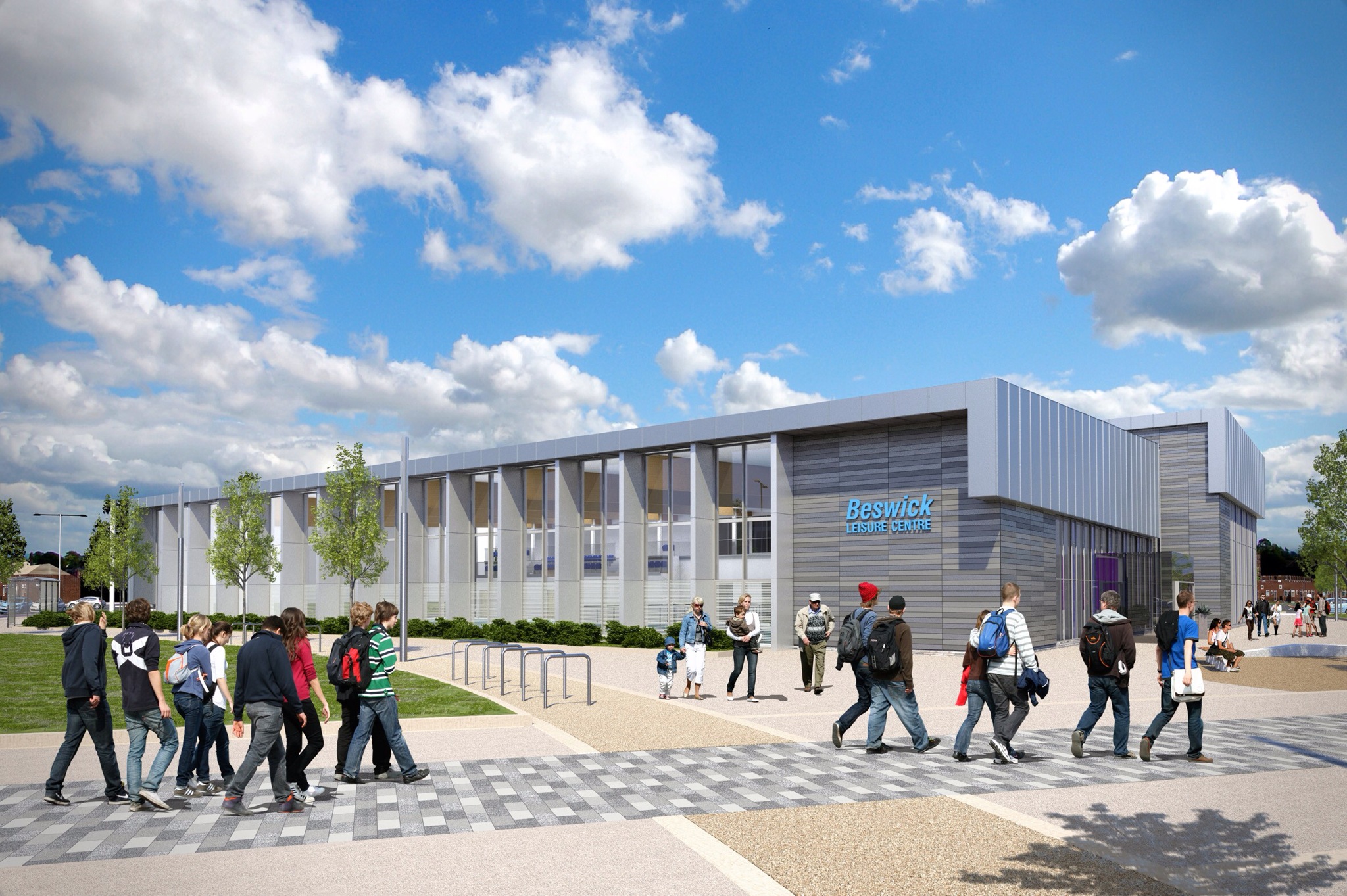 The brand new East Manchester Leisure Centre is opening its doors today.
The new leisure centre is part of the Beswick Community Hub which has been developed in partnership with Manchester City Football Club and Sport England and is one of three new leisure centres planned for Manchester with other new facilities at Hough End (opening in spring 2015) and Arcadia in Levenshulme (starting in November), aimed at improving health and leisure facilities across the city.
The new 35m by 21m community pool has a moveable boom that allows the pool to be split in two separate swimming areas giving the centre as much flexibility as possible.
At one end a moveable floor also allows a range of depths between 0cm and 2m to accommodate a range of swimming abilities and programmes.
A new health and fitness suite will accommodate 70 workout stations and the dance studio completes the range of new indoor facilities aimed at getting local east Manchester people active.
The development continues outside with a range of new grass sports pitches including a new rugby pitch that will open in 2015, again for use by local community teams and neighbouring schools.
The new East Manchester Leisure Centre will employ 30 full and part-time staff and will be operated by Greenwich Leisure Limited (GLL).
Part of the wider Beswick Community Hub, the leisure centre complements the new Connell Sixth Form College, which opened this September next door to the new leisure centre – providing swimming pool access to the college and local primary schools, St Brigid's RC Primary and Ashbury Meadows Primary.
The 16-acre development will also bring a new a new public realm area that will be home to a world renowned public sculpture by international contemporary artist, Ryan Gander, which will be installed later this year.
The site sits within the Etihad Campus, which includes the City Football Academy, Manchester City's new youth development and training centre continuing the long-term regeneration of east Manchester – including other nearby developments, such as The East Manchester Academy (TEMA) and the Beswick Community Library.