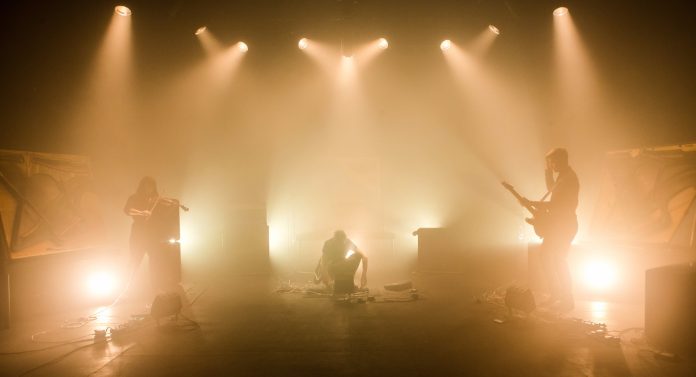 Contact Theatre Manchester is pleased to present an evening of aural stimulation like no other. Part music gig, part spoken word and 100% loud, Kissing the Shotgun Goodnight has been described as a neo- noir fever dream and a 120-decibel suicide note.
Reassembled pianos – piano corpses stripped back to boards and strings – accompany Christopher and his group of musicians on stage as they weave the audience through a psychedelic dream of their own creation. Christopher Brett Bailey said the piece is "a response to a year of too much death".
Christopher Brett Bailey is a performer and writer, author of This Is How We Die and the award-winning punk-opera The Inconsiderate Aberrations of Billy the Kid. As a performer Christopher collaborates with theatre/live art group Made In China, and has appeared at the National Theatre, BBC, BAC, Almeida and in the bowels of the Top Secret Nuclear Bunker at Kelvedon Hatch.
 Kissing the Shotgun Goodnight is a post-rock, apocalyptic nightmare. A hallucinogenic journey of broken words. An experience that must be felt to be understood.
Kissing The Shotgun Goodnight is on Wednesday 4th at 7:30pm. Tickets are on sale now priced £13/£7 concessions from the box office in person, by phone on 0161 274 0600 and securely online atcontactmcr.com.