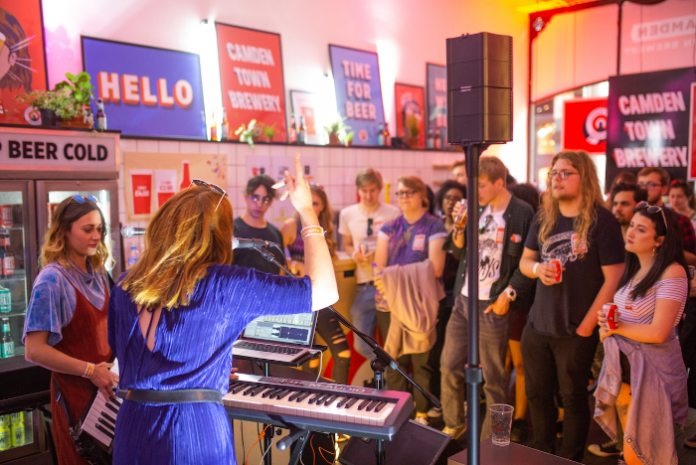 Camden Town Brewery, the home of great beer, is heading to the great North West to host an unmissable five-day pop up in the heart of Manchester.
Launching at 16 Newton Street in the Northern Quarter on Wednesday 6th June, The Little Camden Beer Room will be home to live gigs, a comedy night, workshops and a barber shop over the course of five days as we say, 'Hello Manchester!'.
From Wednesday to Sunday the epic series of live events will be hosted at The Little Camden Beer Room, offering something for everyone. From blow-dries to beer and Camden's very own 'mate' dating, an event born out of recent research that has unveiled that more than 80% of Mancunians would love to make more friends!
Camden couldn't visit Manchester without hosting a gig or two, and with music from a local act (to be revealed) and a jukebox programmed with the city's best up and coming acts, The Little Camden Beer Room will be the perfect backdrop to discovering new local music with a beer in hand.
To join the party, simply text 'Hello' to Camden's dedicated hotline – 60002 – to get your free ticket to this epic series of live events and workshops!
For more information and a schedule of The Little Camden Beer Room in Manchester, please see the official Camden Town Brewery website: www.camdentownbrewery.com/hellomcr