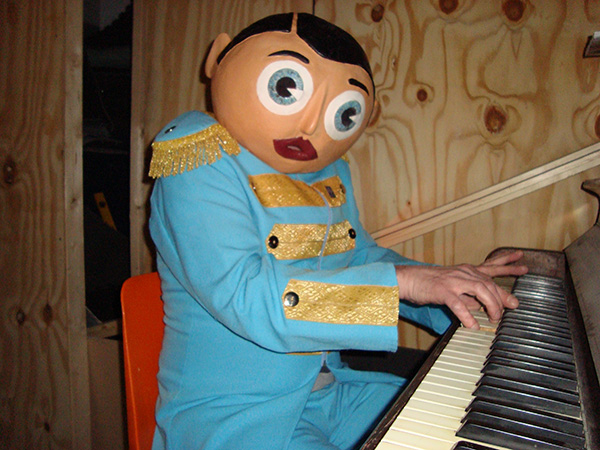 The film that tells the story of the man behind Frank Sidebottom  will be released in UK cinemas later this year after its world premiere at next month's South By Southwest Film Festival in Texas.
Reputedly five years in the making,Being Frank: The Chris Sievey Story, explores the life of the man behind the papier mâché head and his impact on alternative comedy.
Johnny Vegas, Ross Noble, John Thomson, John Cooper Clarke and writer Jon Ronson, are among those interviewed for the film, which covers Sievey, who died in 2010's, entire life, including his time as frontman of post-punk band The Freshies in the late 1970s.
The band's surviving members and Sievey's family also contribute their memories.
A Kickstarter campaign raised almost £50,000 to initially fund the film and has been directed by Steve Sullivan who was bequeathed Sievey's personal collection of Sidebottom memorabilia.
Steve collaborated with Frank Sidebottom and Chris Sievey on the 2006 documentary Magical Timperley Tour, an open top bus tour of the beauty spots and civic amenities of Timperley.
The film will, according to its publicity material,tell a twisted tale of split personalities,a suburban superhero with a fanatical desire to preserve the myth he created, and eventually having to battle against being consumed by his alter ego.