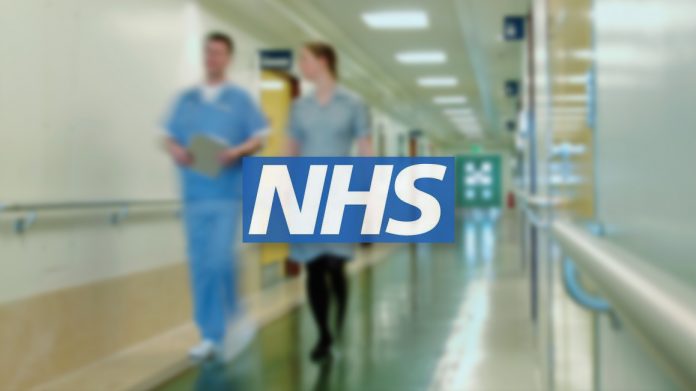 Tens of thousands of non-urgent NHS operations and procedures in England may be deferred until 31 January, due to winter pressures, the National Health Service has announced.
NHS Officials have also told hospitals to delay routine outpatient appointments to concentrate on emergency care.
The measures from NHS England were announced following a meeting of its National Emergency Pressures Panel, chaired by Professor Sir Bruce Keogh.
NHS England hopes the measures will free up senior hospital doctors to triage more patients in A&E, be available for phone advice for GPs and ensure that patients in hospitals are reviewed twice each day to help timely discharges.
In a statement, NHS England said that the panel discussed "sustained pressure over the Christmas period" with high levels of respiratory illness, high bed occupancy levels, signs of increased flu activity and a rise in the number of severe cases attending A&E.
"I want to thank NHS staff who have worked incredibly hard under sustained pressure to take care of patients over the Christmas," Sir Bruce, NHS England national medical director, said.
"We expect these pressures to continue and there are early signs of increased flu prevalence.
"The NHS needs to take further action to increase capacity and minimise disruptive last-minute cancellations. That is why we are making these further recommendations."
Yesterday,Doctors and nurses from Rochdale Infirmary are asking people to think carefully and to consider which health service to use this winter as the number of people attending the Urgent Care Centre (UCC) is increasing significantly due to the cold weather and many people could instead self-care or get advice from their local pharmacy.
By choosing the right service, patients will get the best treatment in the shortest possible time, whilst keeping the Urgent Care Centre and neighbouring A&E departments free to treat patients with the most serious conditions who need urgent care.
Rochdale Infirmary's 24/7 UCC is available to treat patients with a minor injury or illness or an urgent but less serious emergency. On Thursday 28 December there were 138 attendances at the UCC at Rochdale Infirmary.
People with cold and flu-like symptoms should use the services available in the community including local pharmacies. A large range of common illnesses and injuries can be treated at home simply with over-the-counter medicines and plenty of rest.
Gillian Fogarty, Lead Nurse at Rochdale Infirmary Urgent Care Centre said:
"Recently we have seen an increase in the number of patients coming to our Urgent Care Centre with coughs, colds, sore throats and other flu-like symptoms. Yesterday we saw 19 patients with coughs and colds who do not need a doctor or nurse to treat them. We don't want your time to be wasted waiting here in the Infirmary unnecessarily. Most of the time these patients don't require any sort of medical intervention other than to be given advice about self-care, taking on fluids, and using simple cold and flu remedies like paracetamol. I would like to ask people to think carefully about whether they really do need to attend our Urgent Care Centre. A good alternative would be to get advice from a local pharmacy or to call the NHS 111 helpline."
Jonathan Ashworth MP, Labour's Shadow Health Secretary, said:
"Tonight's news confirms the very worst fears of patients and staff: another winter crisis has arrived.
"Despite the heroic efforts of our fantastic NHS staff, Theresa May's reassurances have proved meaningless and hollow. Tory underfunding and cuts have left our health service more vulnerable than ever before.
"Jeremy Hunt must urgently tell us how many elective operations he expects to be cancelled and how many more people will be waiting longer in pain and anguish because their scheduled operation has had to be cancelled.
"What's more, the suspension of sanctions for mixed sex accommodation breaches is just one more humiliating indication of just how shocking the downturn has become. Already, tens of thousands of patients have been left stuck in the back of ambulances, sometimes waiting well in excess of 12 hours in packed hospital corridors.
"As the NHS enters its 70th year, the truth is that Tory neglect has left it underfunded, understaffed and overstretched. Ministers must get an urgent grip of this escalating crisis.