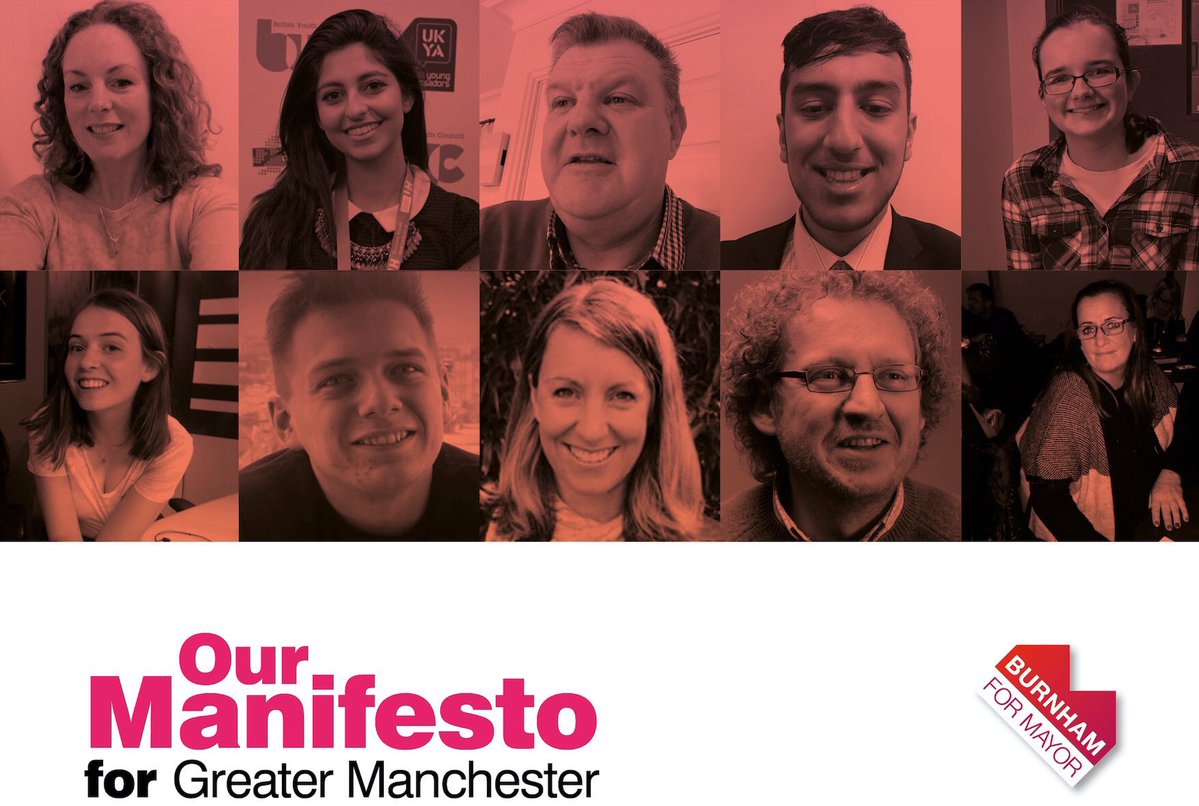 Proceeded by a short film of Greater Manchester's past glory and a stirring endorsement from Sharp Project Director Sue Woodward, Andy Burnham launched his Greater Manchester Mayoral campaign earlier today.
A Manifesto written by the people for the people, as it was termed, the Labour MP for Leigh pledged in a forty three minute speech that this was a manifesto for the ordinary people, taking power and profit away from the rich and distributing down to the people that really needed it.
The pledges were drawn up after asking local people their views at a series of consultation events over the last few months
Young people were at the heart of many of the commitments, giving alternatives to a university education path, free travel across Greater Manchester for 16-18 year olds and a commitment that no child who needs mental health support will be turned away or forced to wait long periods to access care
He also said that if elected, he will establish a "youth combined authority" of young people to advise the mayor on how policies will affect children and teenagers.
Other plans include a promise to abolish rough sleeping in the region, introducing the country's first fully-integrated health and social care service, using new mayoral powers to tackle congestion, and creating affordable homes for everyone by 2020.
He pledged to target absentee landlords who bought swathes of property in the 1980's when it was cheap and who " will be no longer welcome in Greater Manchester
Burnham also promised to bring forward the region's action on tackling climate change, saying that Greater Manchester's pledge to be carbon neutral by 2050 was no longer acceptable. Instead the region should be pioneering new green energy technology just as it had been a pioneer of earlier technologies in history.­