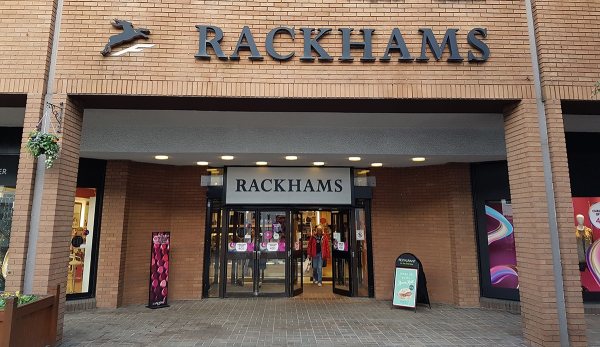 Altrincham's House of Fraser store looks set to close after the Company has announced the closure of 31 of its outlets across the country in a move that will effect the jobs of around six thousand people.
The closures will include its flagship Oxford Street store and a proposal to relocate the Baker Street head office and the Granite House office in Glasgow to new locations.
Its Deansgate store in Manchester will remain open after the Chinese owned business announced that it filed in the court, yesterday, proposals for Company Voluntary Arrangements.
It has  held constructive initial discussions with landlords and other key stakeholders. Pending approval of the CVAs, it is anticipated that those stores scheduled for closure will remain open until early in 2019.
Commenting on the CVA proposals, Frank Slevin, Chairman of House of Fraser said:
"The retail industry is undergoing fundamental change and House of Fraser urgently needs to adapt to this fast-changing landscape in order to give it a future and allow it to thrive. Our legacy store estate has created an unsustainable cost base, which without restructuring, presents an existential threat to the business. So whilst closing stores is a very difficult decision, especially given the length of relationship House of Fraser has with all its locations, there should be no doubt that it is absolutely necessary if we are to continue to trade and be competitive.
We have had constructive dialogue with a number of key stakeholders to date, and we will continue this engagement over the next 17 days. Ultimately, it will be for individual creditors to decide how they will vote on the CVAs. We believe the proposal has sought to find a solution that is fair for all parties, enabling us to secure vital new capital from C.banner.
Our immediate focus is on our colleagues with whom we are communicating openly and supporting at this time."
Alex Williamson, CEO of House of Fraser said:
"Today's announcement is one of the most important in this company's 169-year history. We, as a management team, have a responsibility to take necessary steps to ensure House of Fraser's survival, which is why we are making these proposals.
"I would like to offer my heartfelt thanks to all my colleagues at House of Fraser for working tirelessly throughout this difficult period. We are fully committed to supporting those personally affected by the proposals."
The other stores so far identified are Aylesbury, Birkenhead, Birmingham, Bournemouth, Camberley, Cardiff, Carlisle, Chichester, Cirencester, Cwmbran, Darlington, Doncaster, Edinburgh Frasers, Epsom, Grimsby, High Wycombe, Hull, Leamington Spa, Lincoln, London Oxford Street, London King Willam Street, Middlesbrough, Milton Keynes, Plymouth, Shrewsbury, Skipton, Swindon, Telford, Wolverhampton, Worcester.
"