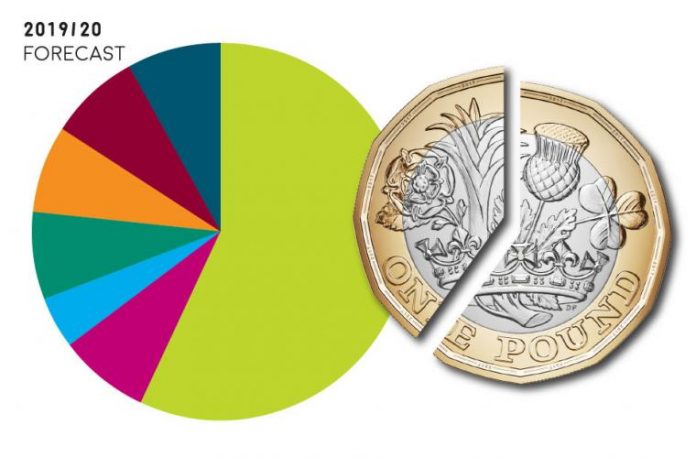 Almost 60p in every £1 that people pay in council tax may have to be spent caring for children and adults by 2020 leaving increasingly less to fund other services, like fixing potholes, cleaning streets and running leisure centres and libraries.
New analysis by the Local Government Association, published ahead of the Autumn Budget, illustrates the strain being placed on council budgets as a result of the rising demand for adult social care and children's services.
For every £1 of council tax collected by councils in 2019/20, the LGA forecasts 56p could be spent on caring for the elderly, vulnerable adults and children. This is up from 41p in 2010/11.
As a result of the pressures on adult social care and children's services, less funding will be available to be spent on other vital services. For example, 6p in every £1 of council tax by 2020 could be spent on collecting bins and recycling, 5p in every £1 on improving roads and street-lighting, 2p in every £1 on bus services and just over 1p in every £1 on trading standards, licensing and food safety.
The LGA is warning that the money local government has to provide vital day-to-day local services is running out fast.
By 2020, local government in England will have lost 75 pence out of every £1 of Revenue Support Grant funding that it received from government to spend in 2015. Almost half of all councils – 168 councils – will no longer receive any of this core central government funding by 2019/20.
Government plans to allow local government as a whole to keep all of its business rates income by the end of the decade are in doubt after the Local Government Finance Bill, which was passing through parliament before the election, was not reintroduced in the Queen's Speech.
The LGA says this has led to real and growing uncertainty about how local services are going to be funded beyond 2020.